Managing negative comments on Facebook is an important process in building your brand reputation.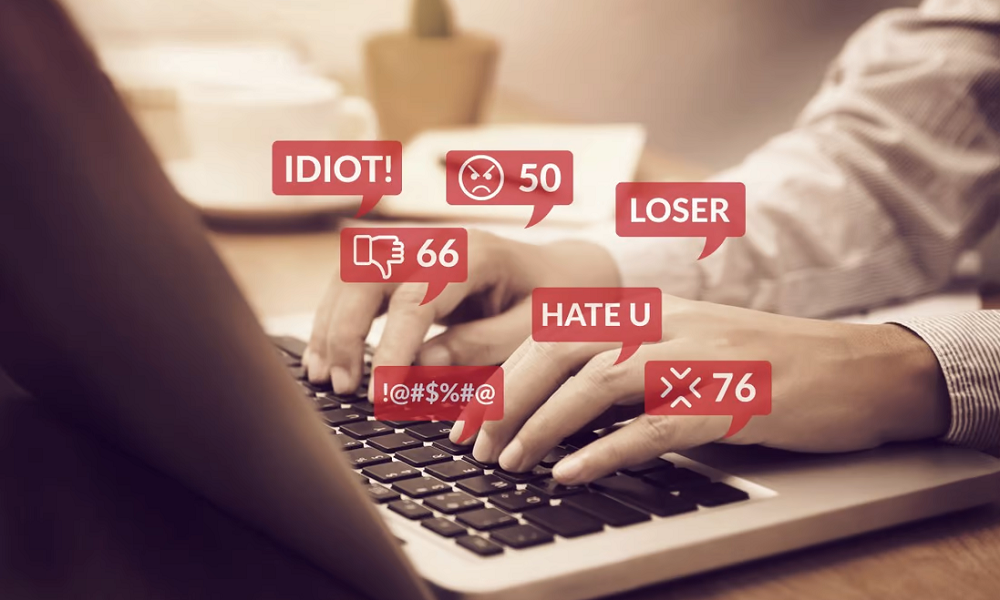 When it comes to page moderation for Facebook Ads, the work gets even tougher as you may be receiving more than 100+ comments per day as you scale up your advertising budget, even though you're not running a campaign with "Engagement" objective.
If I block certain keywords, will they be deleted instantly, or just hidden?
I'm wondering if deleting negative comments on IG/FB ad posts affects your account or your account quality?
I just worry about hiding too many comments and Facebook flagging us for it or something...
The other one is probably just an old woman who has much free time and just hating. Would it be a good idea to delete her comment? And should i stop the ads or let it keep running?
Here are 5 methods on How To Handle Negative Comments on Facebook Ads:
1. Reply To Negative Comments Professionally
When someone slammed your product/business, you shouldn't start a fight using your Facebook Page over the comments. While it may generate more "engagement" for your post, it will also tarnish your brand image.
For soft comments on complaints and product feedback, you should answer legitimate questions about your product/business as much as possible, even if the answer might not be what they want to hear. Honesty and transparency go a long way.
For aggressive or demanding comments, you should bring the discussion offline, or away from the eyes of public. Gracefully apologize for bad customer experience, and ask the user to shoot you a DM for next steps. Here's an example:
Hi @username, we're really sorry that you've had this experience with us. Please send us a DM so that we can understand your problems and help you in any way we can.
You may also DM the user directly whenever you see "Send Message" option. This will save you much hassle while ensuring the user receiving a dedicated message from you.

2. Hide Bad Comments Manually
If you're running on low advertising budget (<$100/day), this is the best approach to clear out the bad comments.

Upon hiding, the comment will still be visible to the original user that made the comment, so they won't call you out for deleting their comment, but hides the comment for everyone else. Hiding troll comments is a standard practice.
While this method hides the comment from public instantly, the post will still mention that it has X comments. Just that when people click to see them, there will be none.
Do not overdo as it's kinda suspicious and looks like you just hide negative comments - a sign of dishonest. Worst case scenario you could hide 100 comments, and if people see there are no comments, that doesn't look good.
P/S: Will you trust a product with 100x ALL 5-star reviews on Amazon?
3. Delete Bad Comments
As negative comments add no value to the conversation, you may think it's best to just delete the comment. However, deleting post can sometimes cause them to come back and post even more comments bashing your 'delete' action because you deleted their comment.
You may ask: Why not just ban the commenter once and for all?

Personally I prohibit my team from banning any commenter - the risk is way too high for a business. Imagine you accidentally ban a customer who purchased from you, you basically kill off the communication channel for customer support.
Not only will the customer rate you poorly in Customer Feedback Survey which gives you a Low Customer Feedback Score, he/she may also report your Facebook Page as scam. This will get your Facebook Page restricted from advertising right way.
4. Add Keywords To Page Moderation Settings
As you scale up your advertising budget (>$1,000/day), you wouldn't want to dedicate your team member's time just to filter comments one-by-one. Even if you do so, you may miss out on the some bad comments during off-work hours.
There are always keywords that carry a negative meaning, especially vulgars, e.g. sh*t.
P/S: Well it can be good sh*t sometimes, but sh*t is bad 99.9% of the time.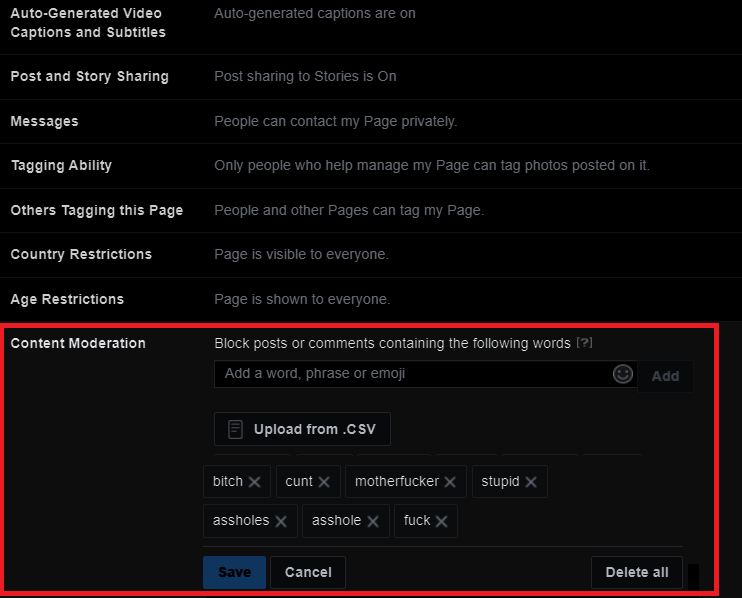 Not only does it work well in filtering negative emotions, it can also be used as a tool to screen out competitive brands in your post comments, preventing BOTs or known competitors from arbitraging on your ad post.
You have to collect a series of keywords, including all possible variations to effectively make use of this feature. e.g. To filter out 'scam', you have to include 'scam', 'sc@m', 'scams', 'scammer', 'scamming', 'scamm' and etc.
By blocking the keywords, any comment containing the keywords will be automatically hidden, except to the original commenter. They are not deleted.
5. Duplicate A New Ad Post
If you notice ongoing negative feedback (more than two negative reviews out of 5000 impressions), consider turning off the ad asap.
Bad comments naturally attract even more bad comments - you wouldn't want to retain bad comments in your new ad post.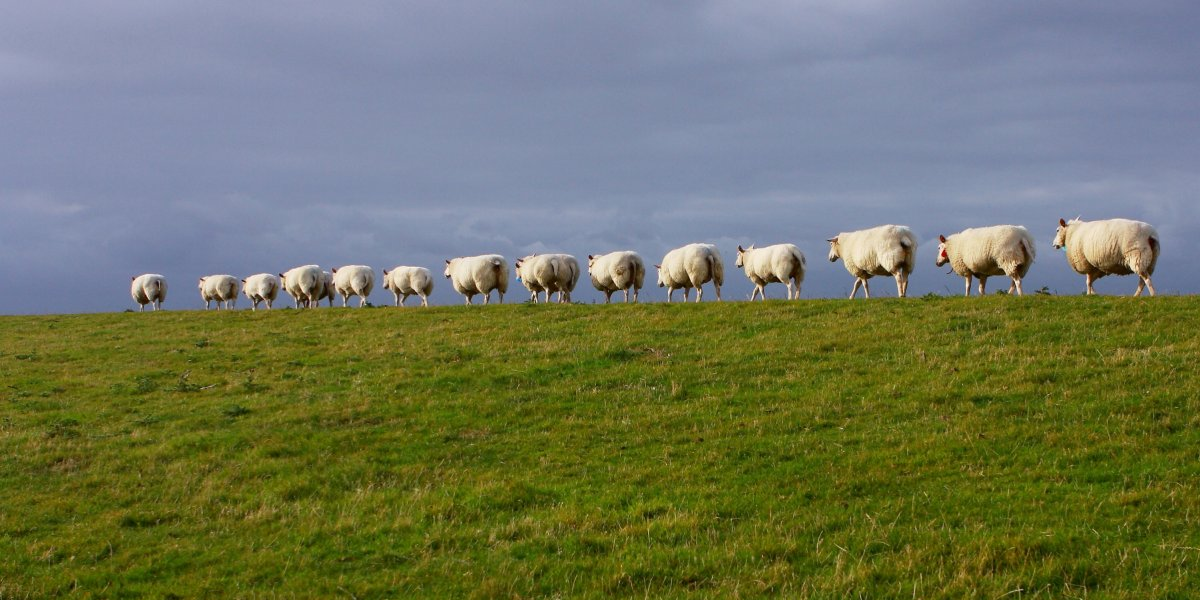 Think of it as the "Bandwagon Effect" - the tendency other Facebook users adopting a certain behavior or attitude simply because most people (in the comments) are doing it.
When loads of negative comments coming from trolls and haters, not only that others perceive your brand is a scam, you may also risk your Facebook ads getting rejected, or even business restricted just because someone else is spreading false information about your brand.
In Facebook's words:
Ads that receive excessive negative feedback may be removed. Excessive negative feedback or poor performance is often a sign that an ad is poorly targeted, contains suggestive images and language or relates to sensitive topics.
To avoid bad comments from accumulating, duplicate your ad with the "Show existing reactions, comments and shares on new ads" option UNTICKED. Take a look at the image below for clarity: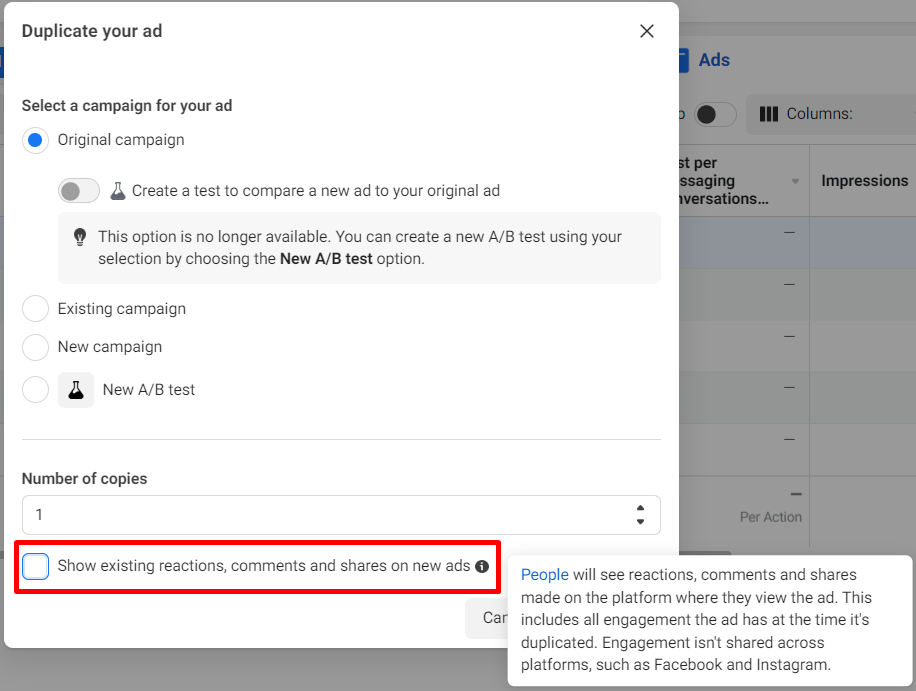 Protip: You may duplicate 3-5 SAME ads and observe which ad receives the most bad comments. Pause that one, and let the remaining ones run.
Remember, negative comments are not always something bad.
Putting trolls and haters aside, it means you're hitting a quality audience that cares about the product they receive. If you constantly receive negative feedback and complaints about your business or brand, the problem is most likely not your ad, but your product itself.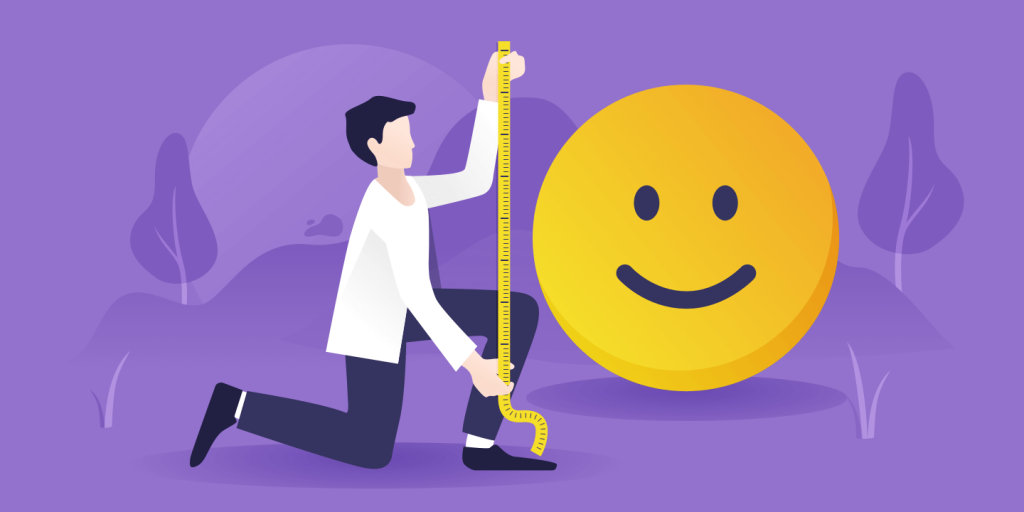 While profitability comes first, you should invest some extra bucks to improve your business processes, customer service, product quality or shipping timeline. If needed, hire VAs for outsourcing and to work on the improvements.
And that's how you build a sustainable business.
Are you constantly getting ad rejections or facing ad account restrictions on Facebook Ads? You wish it's a mistake, but after appealing, what the reviewer team did was just keep asking you to take a look at Facebook's e-learning Blueprint module - But it doesn't change your fate!

After months of intensive researches, I managed to narrow down the key actions that pulls the trigger for ad rejection and account restriction. I'll be sharing my research in my first E-Book - The Ultimate Guide In Mastering Ad Policy