"Your customer feedback score is low."
"Your page advertising is under penalty."
Facebook Customer Feedback Score is a metric introduced back in 2019 to measure customer's satisfaction on the product purchased through an advertiser's ad. If your Facebook page's feedback score is low, you'll be penalized with diminished reach (or super high CPM), eventually killing off your e-commerce profitability.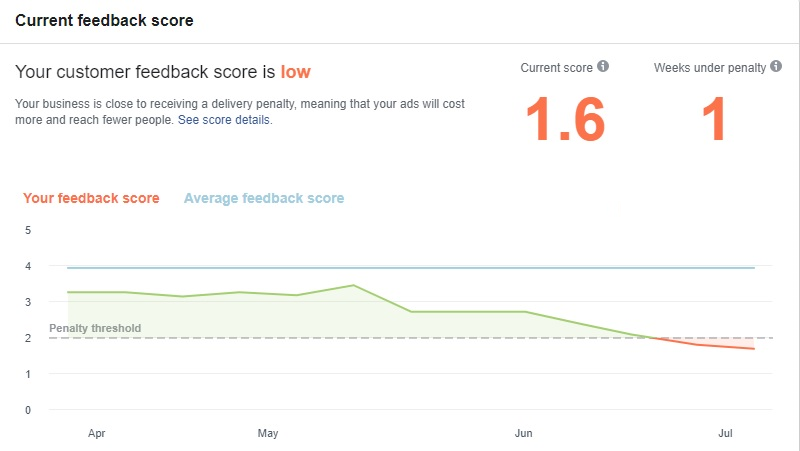 "My blood pressure has been through the roof..."
"Our feedback score on FB got slammed and we got a penalty on our account that made running any ads unprofitable!"
"I need to get this removed so I can start scaling up again."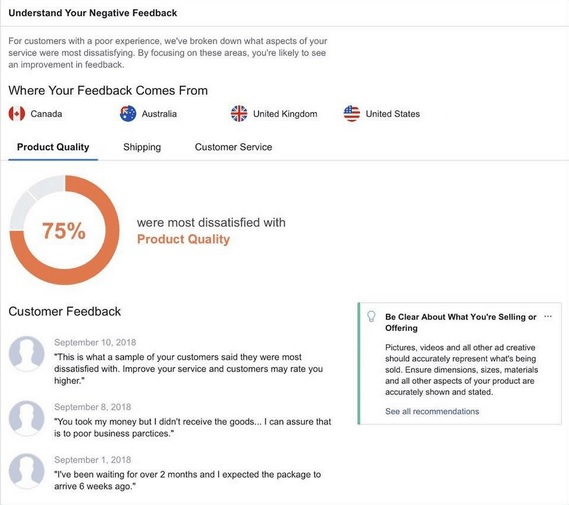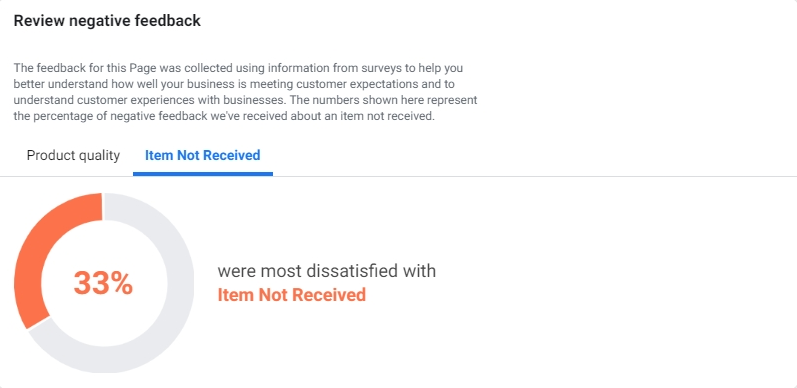 Aside from product quality (which shouldn't be a problem unless you're a dropshipper), here are the 2 main reasons why you receive poor customer feedbacks:
Delivery Speed
A shipping mishap results in much longer shipping time, and your customers may not be happy about it. This happens especially during the first break-out of Coronavirus whereby international shipping comes to a complete halt.
Order Confirmation Emails
If customers didn't receive order confirmation email, they'll automatically flag you as a scam. 1-2 weeks later, your feedback score will get slammed with a penalty on your account that makes running any ads unprofitable.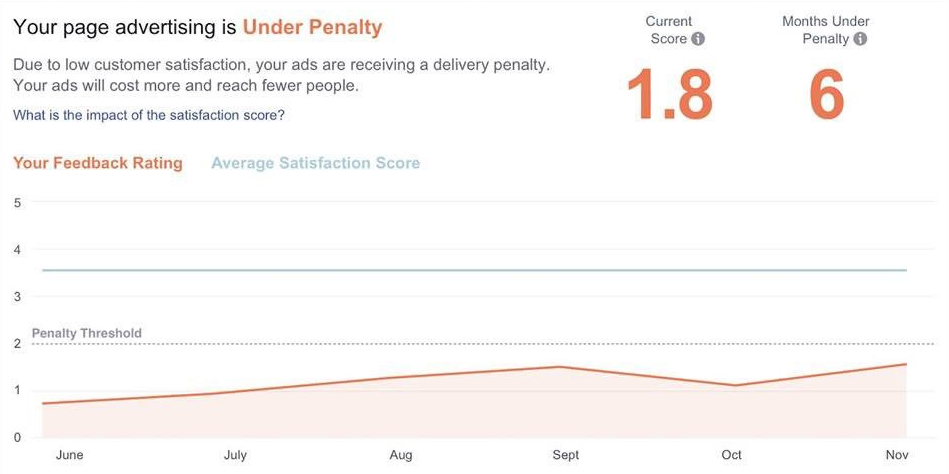 So... how do we fix this?
Here are 3 tricks to get around Facebook delivery penalty for low customer feedback score:
1. Create New Custom Conversions
Instead of using Facebook standard events, you can switch to Custom Conversion which doesn't contain a purchase value. You can do this by going to Business Settings > Data Sources > Custom Conversions > Create A Custom Conversion.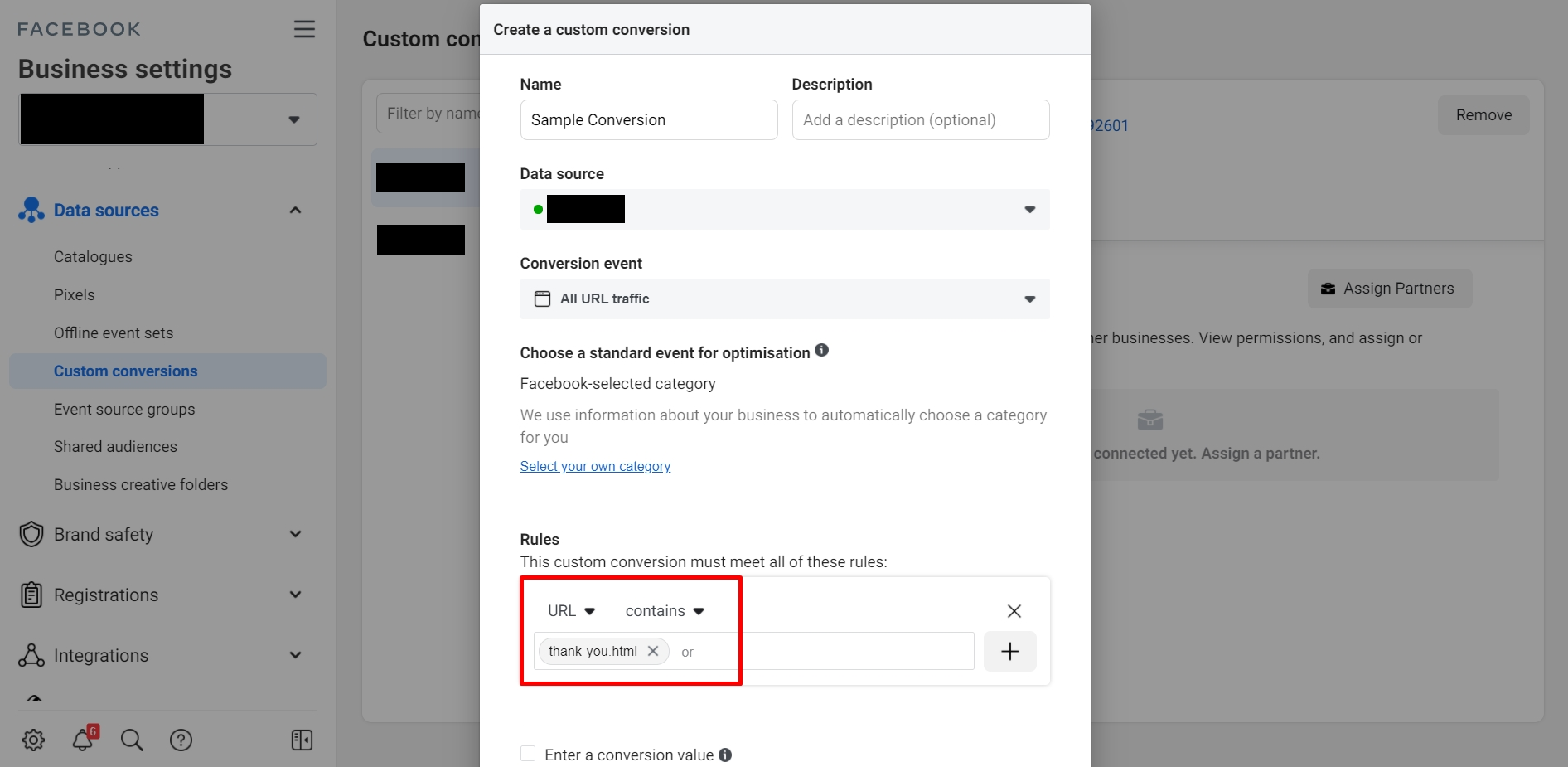 e.g. Create Custom Conversion with pageview on "thank-you.html" as your new conversion.
The pro is, after customers make a purchase, Facebook won't send a feedback survey to them even after 8 weeks as you didn't define this event as a "Purchase" event.
However, the downside is you can't use ROAS in reporting, and can't create Value-Based Lookalike Audience based on Purchase event.
2. Create New Business Assets
If you delivery penalty never get lifted, you should consider creating a new Facebook page with a secondary domain to run your campaigns. This will remove the impact of high CPM and other delivery penalty from your ads. You can always use back the same pixel because Facebook doesn't penalize the pixel.
Think about it as if you were an ad agency, managing multiple clients' accounts. Facebook wouldn't penalize one page because another page had a feedback issue.
3. Quality Control
If you have been overpromising on product awesomeness or shipping timeline, you may want to take a softer approach. Overpromising helps you with slightly better ROAS, but you won't get away with low feedback score, disputes and negative brand image.
A brand always strive to improve their product quality that makes customers happy. If you have found a good product, purchase them in bulk, ship it over to your country and work on private labelling for branding. If needed, hire a fulfillment agency to handle the work for you.
Not only you reduce your shipping time to 3-5 days, you make your customers happy while watching your customer feedback score improve in the long run.
At the end of the day, you want to see something like this: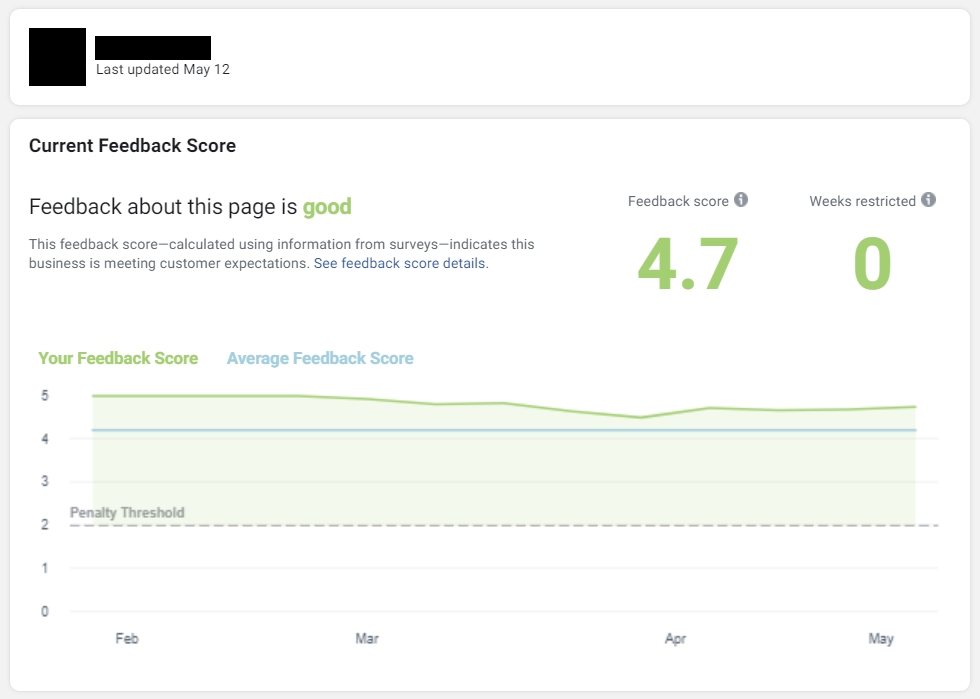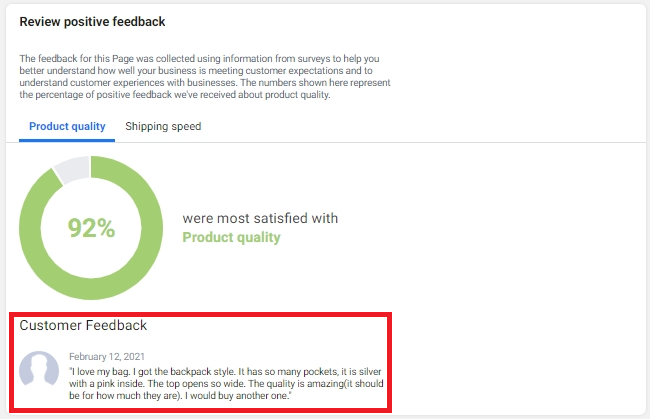 With good customer feedback score, your customers will automatically give 5-star ratings on your Facebook page, which is a win-win situation for both you and your customers.
If technical doesn't work, then work on making and keeping your customers happy. It will never go wrong for you, or your Facebook campaigns.
Are you constantly getting ad rejections or facing ad account restrictions on Facebook Ads? You wish it's a mistake, but after appealing, what the reviewer team did was just keep asking you to take a look at Facebook's e-learning Blueprint module - But it doesn't change your fate!

After months of intensive researches, I managed to narrow down the key actions that pulls the trigger for ad rejection and account restriction. I'll be sharing my research in my first E-Book - The Ultimate Guide In Mastering Ad Policy