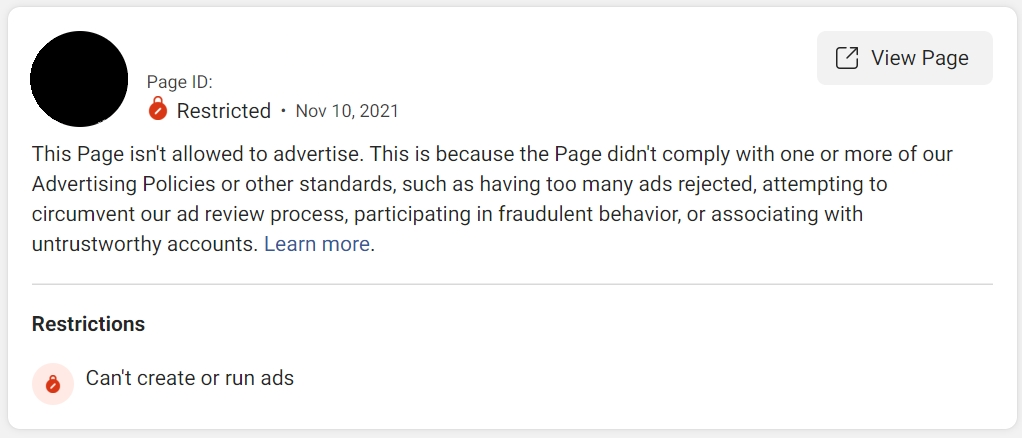 Being hit by Facebook page restriction is nothing new. And in fact, Meta is adding more and more layers of restrictions to policy violators just to "keep its community safe". This is especially true if you're a Facebook advertiser, and still rely on Facebook ads as your main source of traffic.
I'm trying to have my "marketing expert" help me by opening internal tickets which I noticed, but Facebook ticket support is absolutely brain dead.
Some customers freaked out I guess and told Facebook they weren't receiving their products. I filed an appeal and it got denied.
I have experienced this before never got resolved at the end.....
This Page isn't allowed to advertise. This is because the Page didn't comply with one or more of our Advertising Policies or other standards, such as having too many ads rejected, attempting to circumvent our ad review process, participating in fraudulent behavior, or associating with untrustworthy accounts.
We put the blame on the "Meta" algorithm that triggers the ban action, however we tend to overlook on the actual reason behind Facebook page being banned in the first place.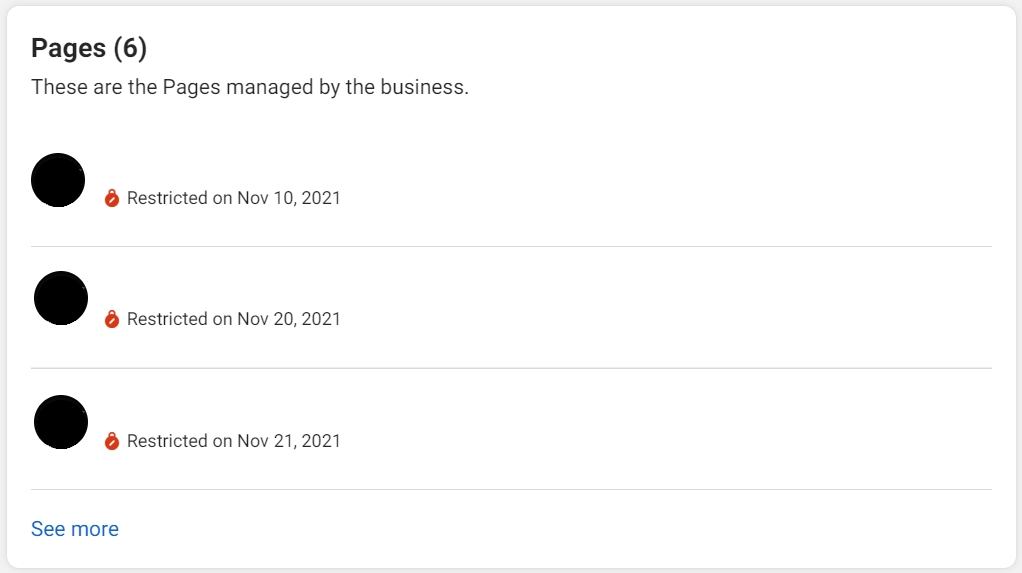 Why is your Facebook page restricted? (1-min recap)
1. Problematic Ad Copy / Images / Videos
This can range from so many things; your ads are misleading, ad contents are discriminatory, too much 'skin' exposure in your ad and if you go crazy by calling out some celebrities' names, Facebook will not only flag your ad, but also your Facebook page. Be mindful of materials you took from Google Search too - they could be copyrighted.
2. Not Delivering On Promise
As an advertiser, your Facebook page is your very first customer touchpoint. While it is designed to maximize engagement - it comes with a price. If you're not deliver on promises - e.g. late shipping deliveries, misleading offers, hidden costs; these can all affect your customer's feedback, and you attract either bad comments or bad reviews.

This will reflect on your Facebook Page Feedback Score, from delivery penalty to Facebook page restrict from advertising.
3. Broken Links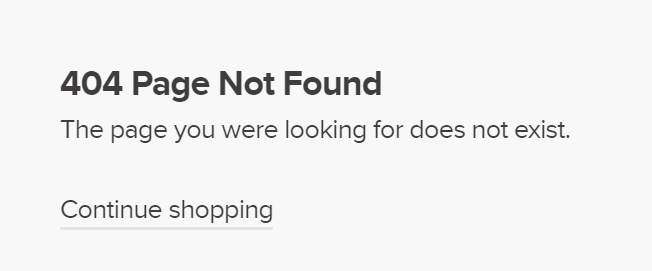 Remember bumping into "404 Page Not Found" as you do your web search? It's annoying. Other Facebook users think the same way too. Your Facebook Ads landing page leading to your website must not misspelled (broken), or show '404 Error' or 'This page cannot be found'.
Here's what you should do to remove restriction on your Facebook page:
1. Show Proof In Your Appeal
You know how to go file an appeal in Account Quality. But what I'm trying to highlight is - The Way You Express Yourself.
Don't just write a simple line; be transparent and describe clearly every single details about your business:
What business are you in?
What product or service do you offer?
Which country do you operate in?
How do you ensure customer satisfaction?
Here's an example:
Hello, I'm running a fashion e-commerce, mainly selling women dresses in US. Here are 3 main products in my store: Dress A, dress B and dress C. Customers usually receive their products within 7 days, and we have a team of 3 attending to customer queries through WhatsApp and Email.
If possible, attach your business registration certificate to prove that you have a legit company. This will increase the probability of getting back your Facebook page.
2. Upload ID Verification
In the event of "Identity Confirmation Required", do not hesitate to upload your ID document to prove that you're a human. It should take 7-15 business days apparently, however I know people who've waited for a month.
Getting your identity verified will further improve your chances of success, as Facebook can finally identify you as a person who is doing legit business using Meta platforms.
3. Create A New Facebook Page
Treat this as your last resort. While this can serve as a foolproof method to get your ad running again, you will lose all that social proofs that you've worked hard to gain before - especially if you own an e-commerce brand. Only do this if you're appeal is rejected by Facebook.
Your Facebook page is your 'shopfront' whereas your ads are your promoters. Always maintain a good relationship with the 'authority' a.k.a Meta Platforms - stay compliant and not violating Facebook Ad policies, and you'll witness how your e-commerce brand grows over time.
Are you constantly getting ad rejections or facing ad account restrictions on Facebook Ads? You wish it's a mistake, but after appealing, what the reviewer team did was just keep asking you to take a look at Facebook's e-learning Blueprint module - But it doesn't change your fate!

After months of intensive researches, I managed to narrow down the key actions that pulls the trigger for ad rejection and account restriction. I'll be sharing my research in my first E-Book - The Ultimate Guide In Mastering Ad Policy