The world is now more concerned about the breach of personal data that ever. With the introduction of regional regulations such as GDPR and PDPA, Meta (Facebook) has rollout some updates whereby including these parameters in your URL is now unacceptable.
After creating a new campaign on my Facebook Ads Manager, I received an error (below) and now in the Events Manager section, my Pixel shows errors of 'Potentially violating Personal data sent to Facebook'.
I have got this error message for a few weeks but not sure if I should and how I can fix it for this plugin.
Credit Card data should never be sent to Facebook, so obviously I need to remove this data from those website URL's to help prevent this from occurring but I have no idea how to do it.
Facebook does allow you to send information that personally identifies individuals a.k.a contact information, however only for Advance Matching purposes. This means that you must hash these data without showing them in your URL query parameter, such as
❌ https[:]//example.com/?first_name=David&email=davidthegreat@email.com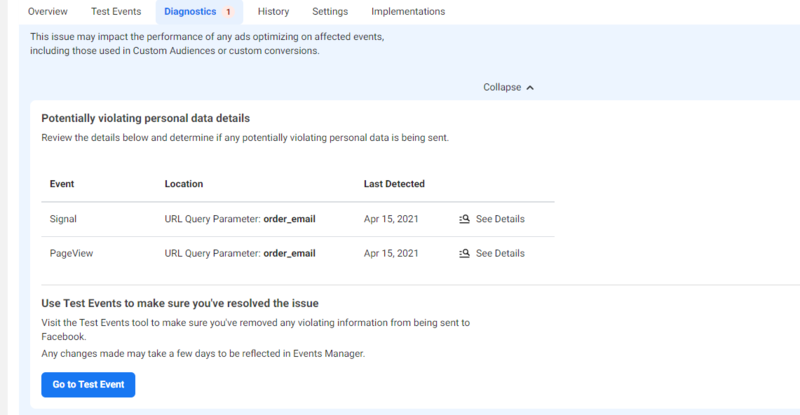 Not to be mixed up with UTM parameters, as this error usually relates to the browser events (e.g. subscribe / purchase) and means that Facebook detected user data in the URL. Certain CRM, CMS and other business tools like Calendly or PayPal send user details in the URL after they have registered or made a purchase.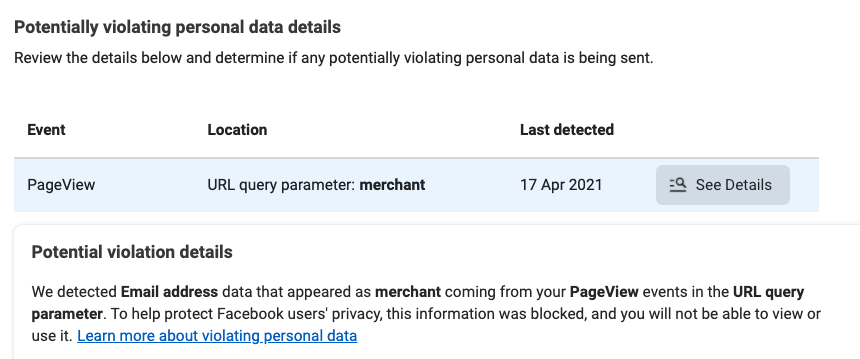 Potential violating data has been detected coming from the pixel. This information may not comply with Facebook's Terms and Policies. To help protect Facebook users' privacy, this information has been blocked and you will not be able to view or use it.
The issue may affect the performance of any ads optimising on affected events, including those used in Custom Audience or custom conversions.
⭐ The solution is simple:
Turn off your software or plugin feature which passes user's personal data as a URL Query Parameter to the thank you page (post sign-up / subscribe / purchase).
While different software / plugin has different interface, there should always be an option to de-select this interface.
👉 If you are using Convertkit as your CRM Software, here's a simple way to do it:
Navigate to your Convertkit dashboard
On the top menu bar, go to Grow > Landing Pages & Forms
Locate the landing page / form you wish to edit, click on the 3 dots > Edit
Under Advanced section, untick "Send subscriber data to thank you page"
Click Save, and it's done!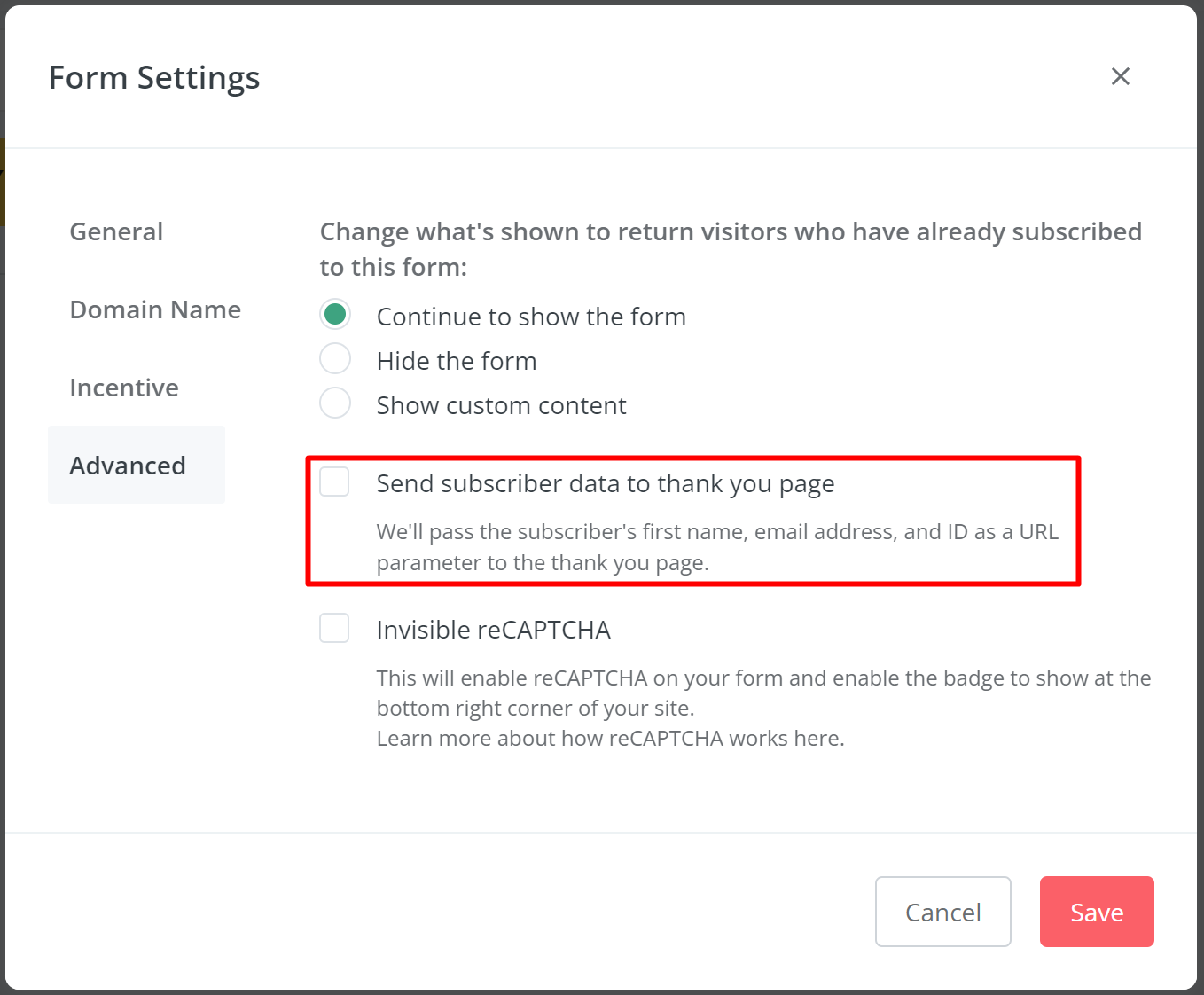 We detected Credit Card data that appeared as pr_rec_pid coming from your PageView events in the URL Query Parameter.
👉 If you receive the above error, it is most likely to be caused by the "You May Also Like" feature in your Shopify store. All you need to do is simply turn off this feature, and here's how:
Navigate to your Shopify dashboard, go to Themes
Locate the theme you wish to edit, click Customize
At the top, select Product Pages from the drop down menu
Left menu refreshes, click Produce Recommendations
Untick "Show dynamic recommendations"
Click Save, and it's done!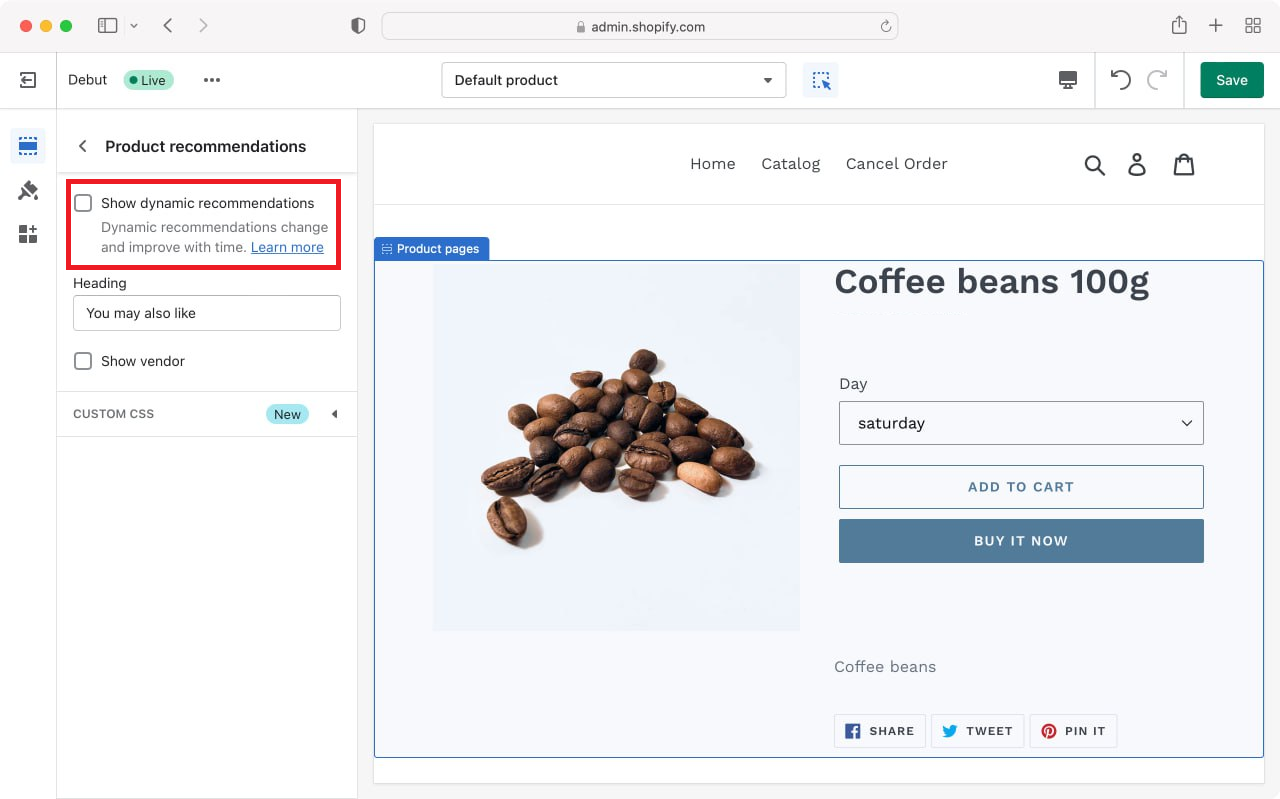 Are you constantly getting ad rejections or facing ad account restrictions on Facebook Ads? You wish it's a mistake, but after appealing, what the reviewer team did was just keep asking you to take a look at Facebook's e-learning Blueprint module - But it doesn't change your fate!

After months of intensive researches, I managed to narrow down the key actions that pulls the trigger for ad rejection and account restriction. I'll be sharing my research in my first E-Book - The Ultimate Guide In Mastering Ad Policy