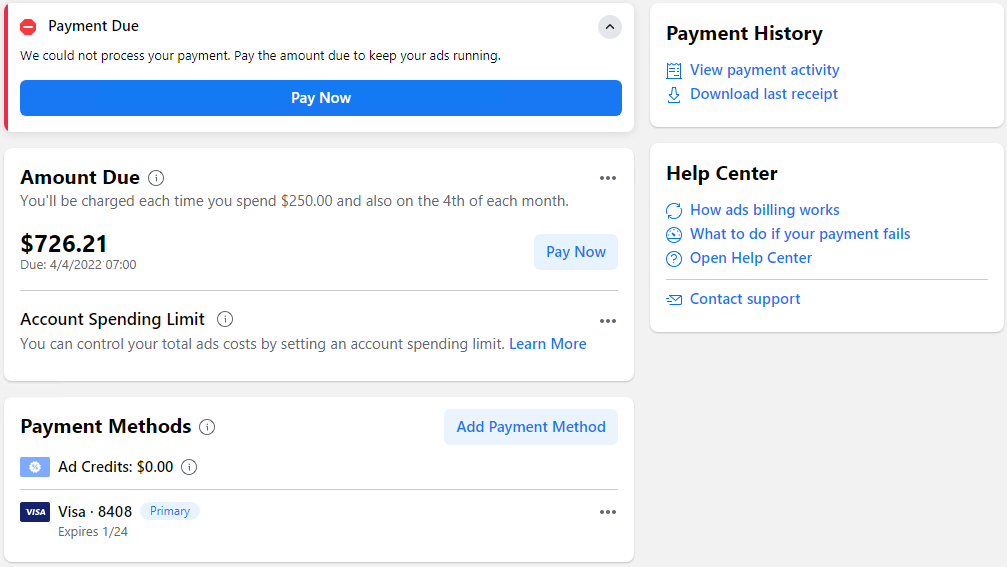 Your Facebook campaigns used to be scaling at high ROAS and low CPA, but Facebook just managed to catch you off guard - ad account disabled because it was unable to charge your Facebook Ads account.
I tried 4 different payment methods today and they all failed. None of them should have. I've also been using them all year. Is this a bug?
My OTP verified but Facebook say wait for 10 min and come back and say "We are unable to complete verification. Please try again. We weren't able to process your payment. Pay the amount due to run ads again."
It showed the error of "insufficient funds" near my credit card despite having enough credit balance on the card. Switched it with another credit card and debit card but same issue.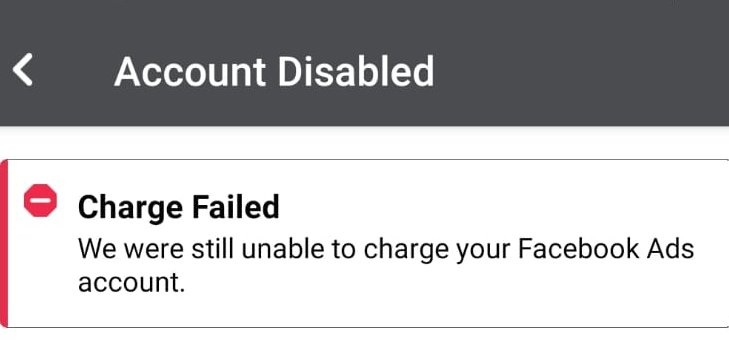 It is common to be panicked as you could be losing out on daily KPI or having issue answering to your client's raging questions.
Here are 3 simple steps you can take to resolve Facebook Ad Payment issues:
1. Update Your Payment Method
Double check if your payment methods - debit card, credit card or ad credits are still valid and up to date. There is a chance that your card has expired, or hit credit limit.

All you need to do is update your payment method under the "Billing" section of your Facebook Ads Manager.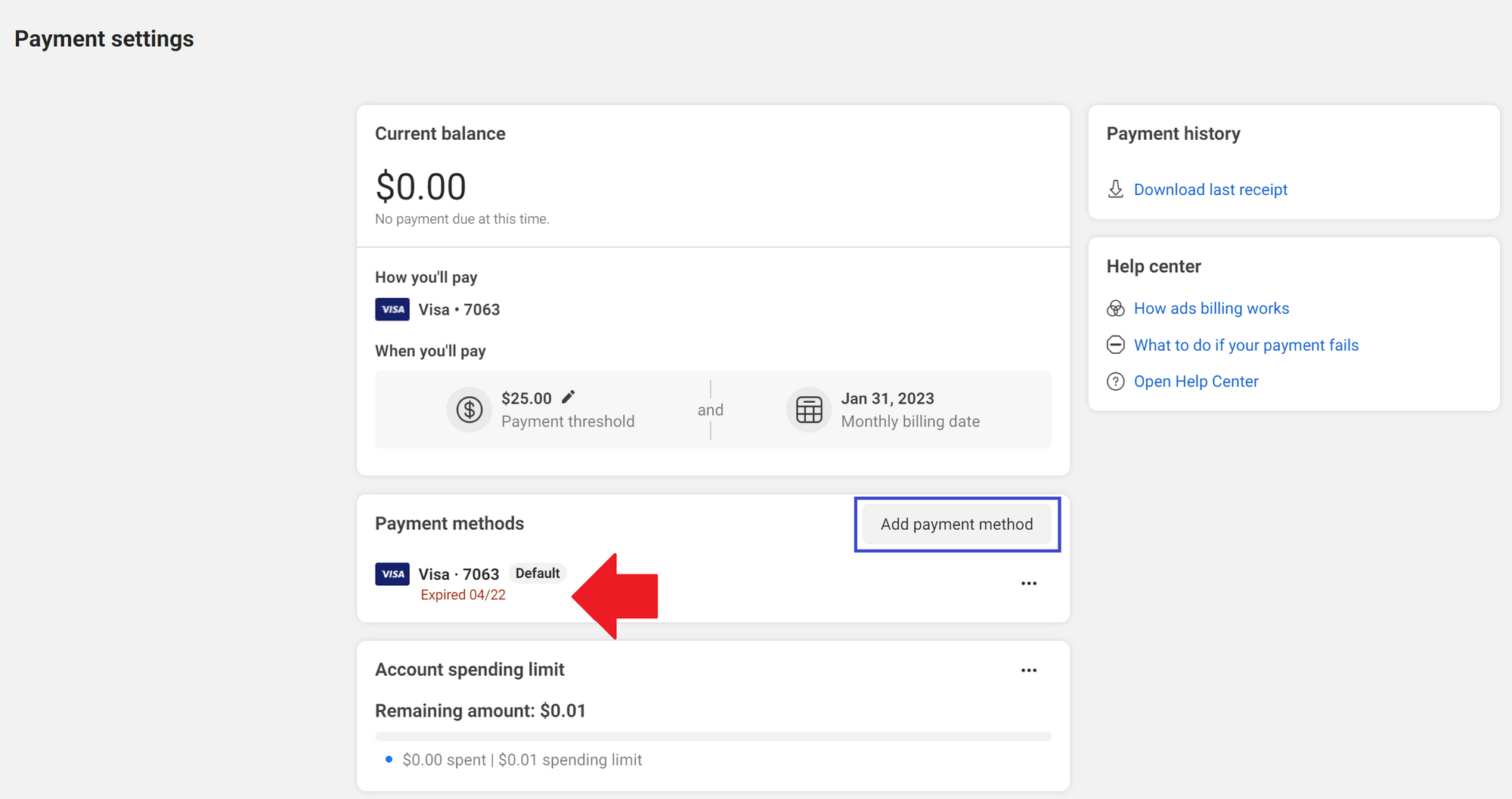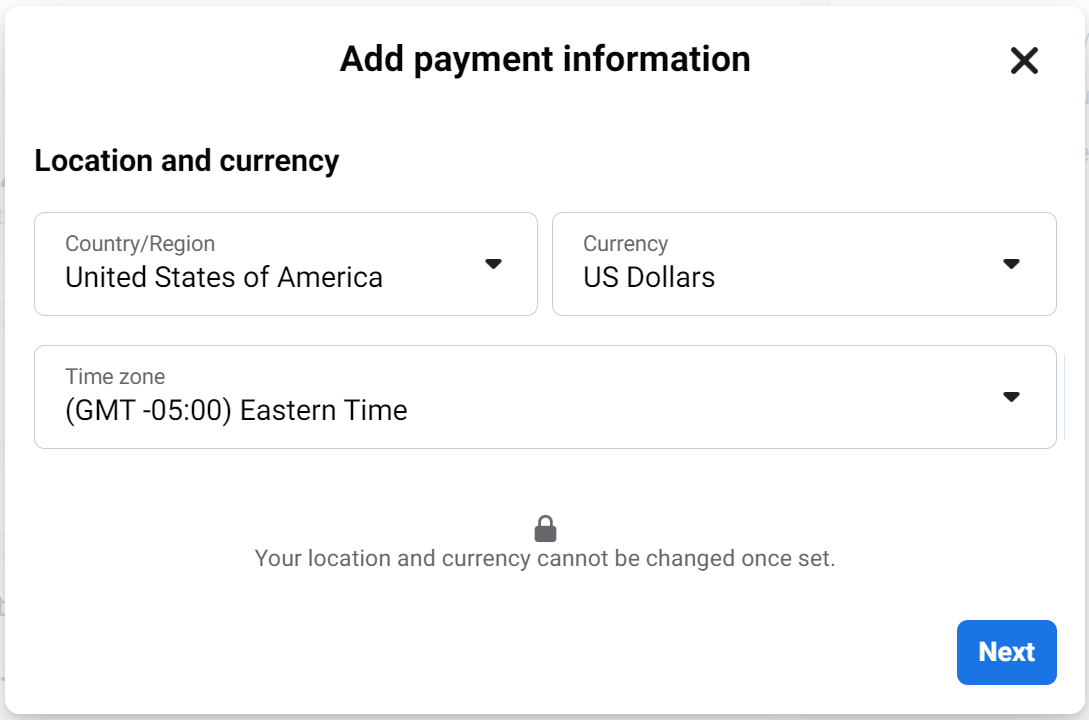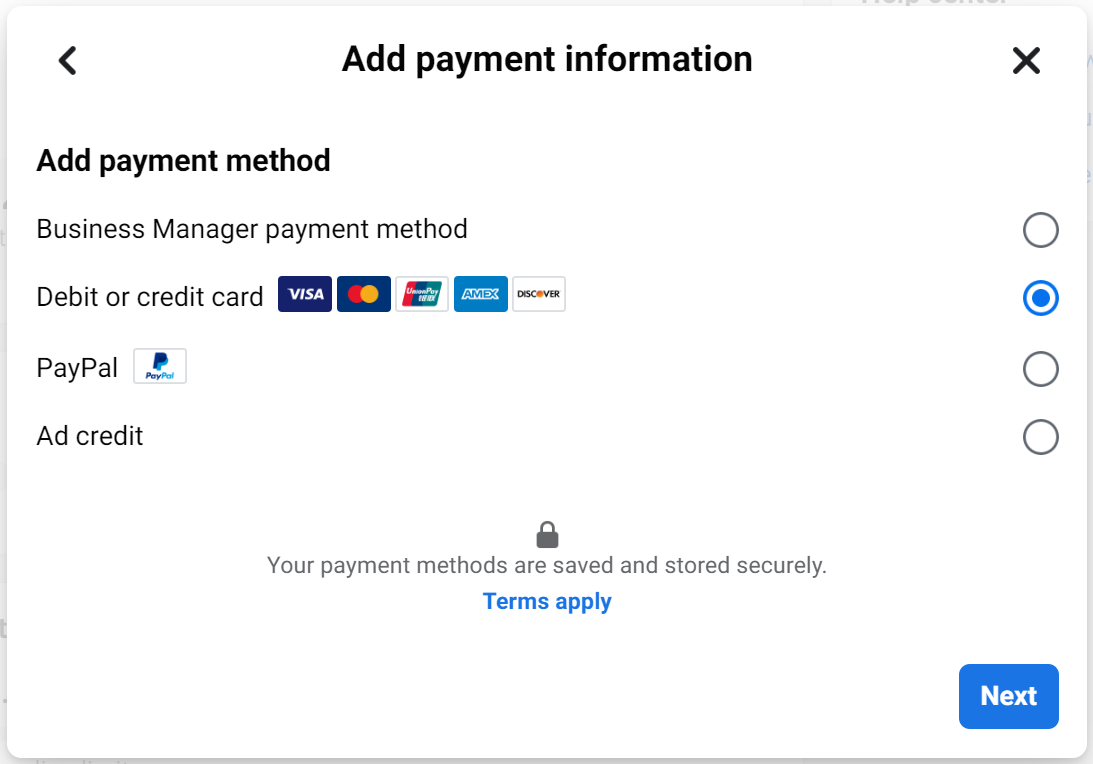 If you plan to use debit or credit card, do ensure that your IP location / country is same as your card's issuing country. In other words, turn off your VPN or proxy if you are using it to surf the web, else your ad account will be disabled for unusual activity.
2. Contact Your Bank or Financial Institution
If changing card does not resolve the issue, there is a high chance that your bank has automatically blocked the transaction to prevent international fraud, especially if you're based in South East Asia and using cards from local banks to pay for Facebook Ads.
You may contact your local bank by calling their hotline, inform the representative that you're running ads on Facebook and need to pay the balance using your card. Once they authorize the transaction, you'll be able to pay for your Facebook Ads without any issue in future.
3. Select PayPal As Payment Method
If you are spending consistently on your Business Manager with good payment history, consider using PayPal - the international payment gateway. Not only that you can pay for your Facebook ads regardless of where you are located, PayPal also uses secure servers and encryption to add an additional layer of security during payment.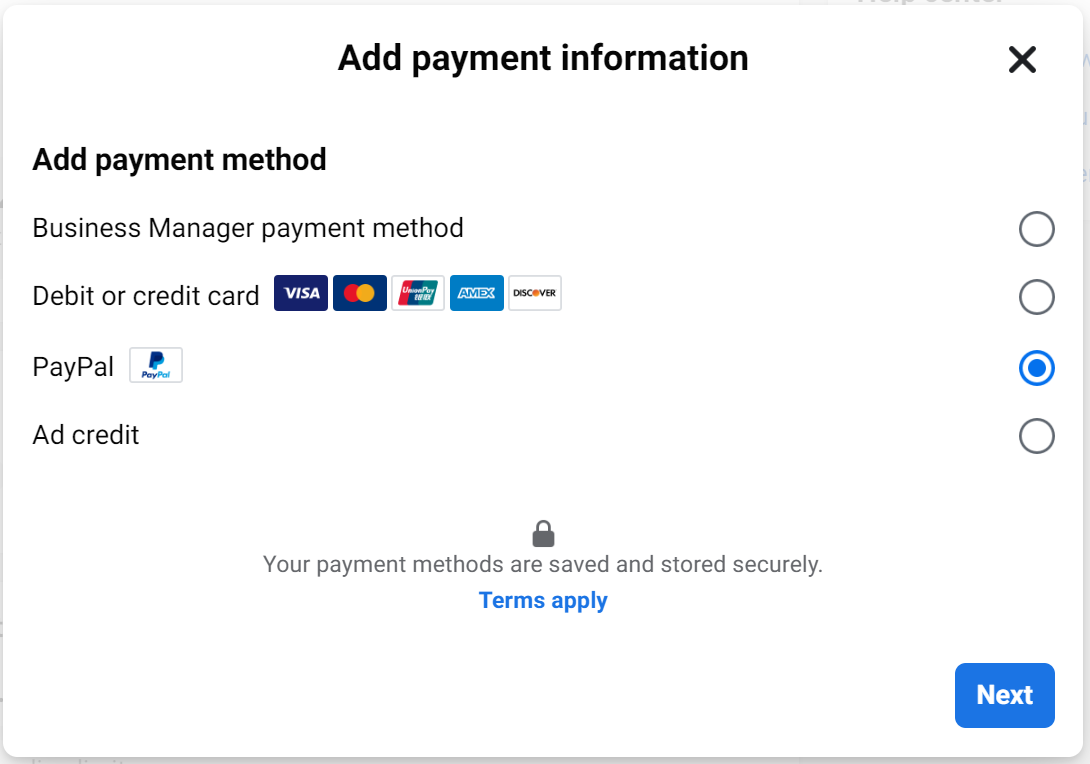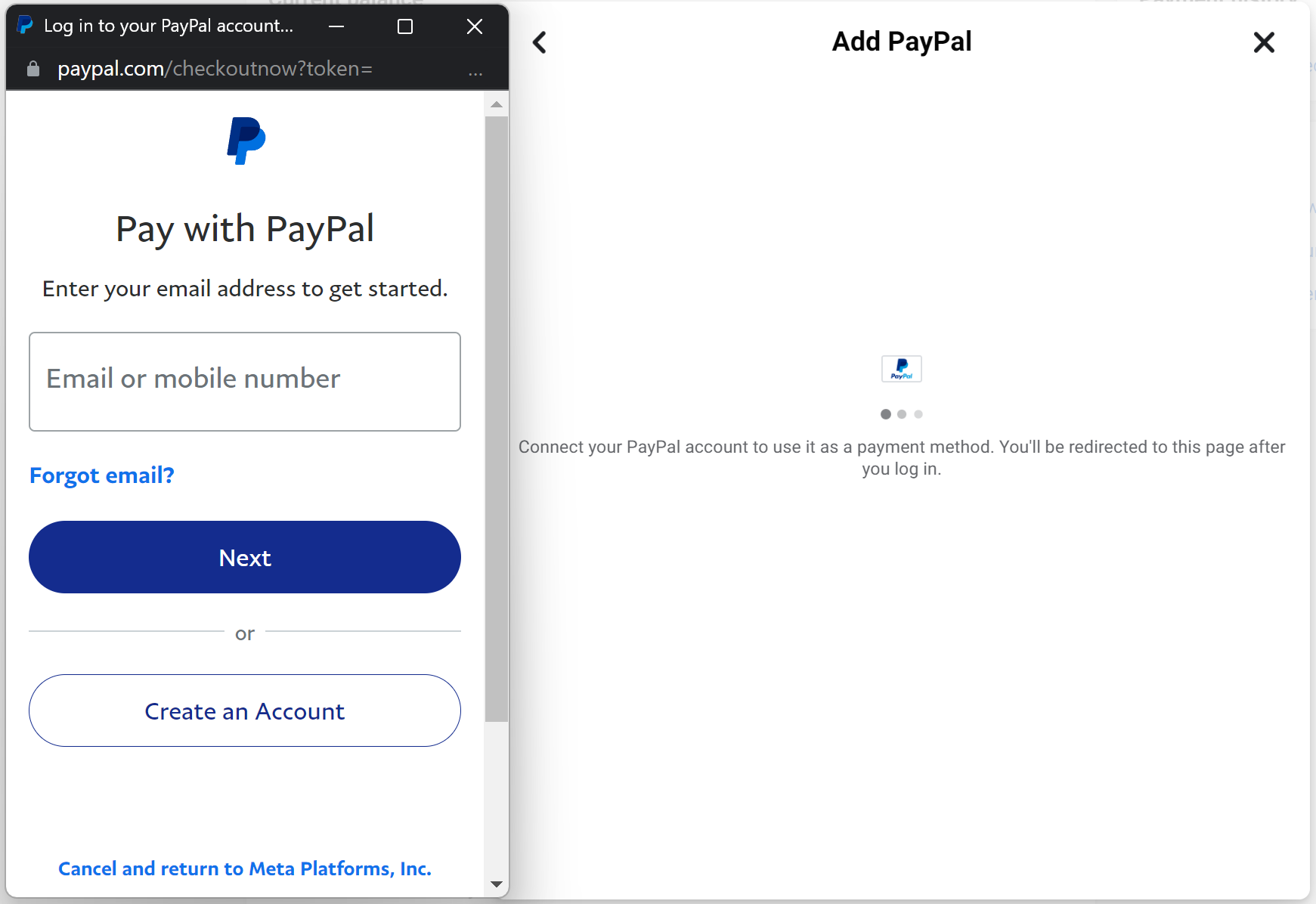 Do keep in mind that you need to have sufficient funds in your PayPal account to pay for Facebook ads. If you do not have enough funds, your payment will still be declined.
If you are still unable to resolve the issue after trying the above steps, you should contact Facebook Ads support for further assistance. Head over to Business Help Center > Select Asset > Select the Issue, and pick the option that best describes your issue. Next, click on Contact Support to talk to the Facebook representative.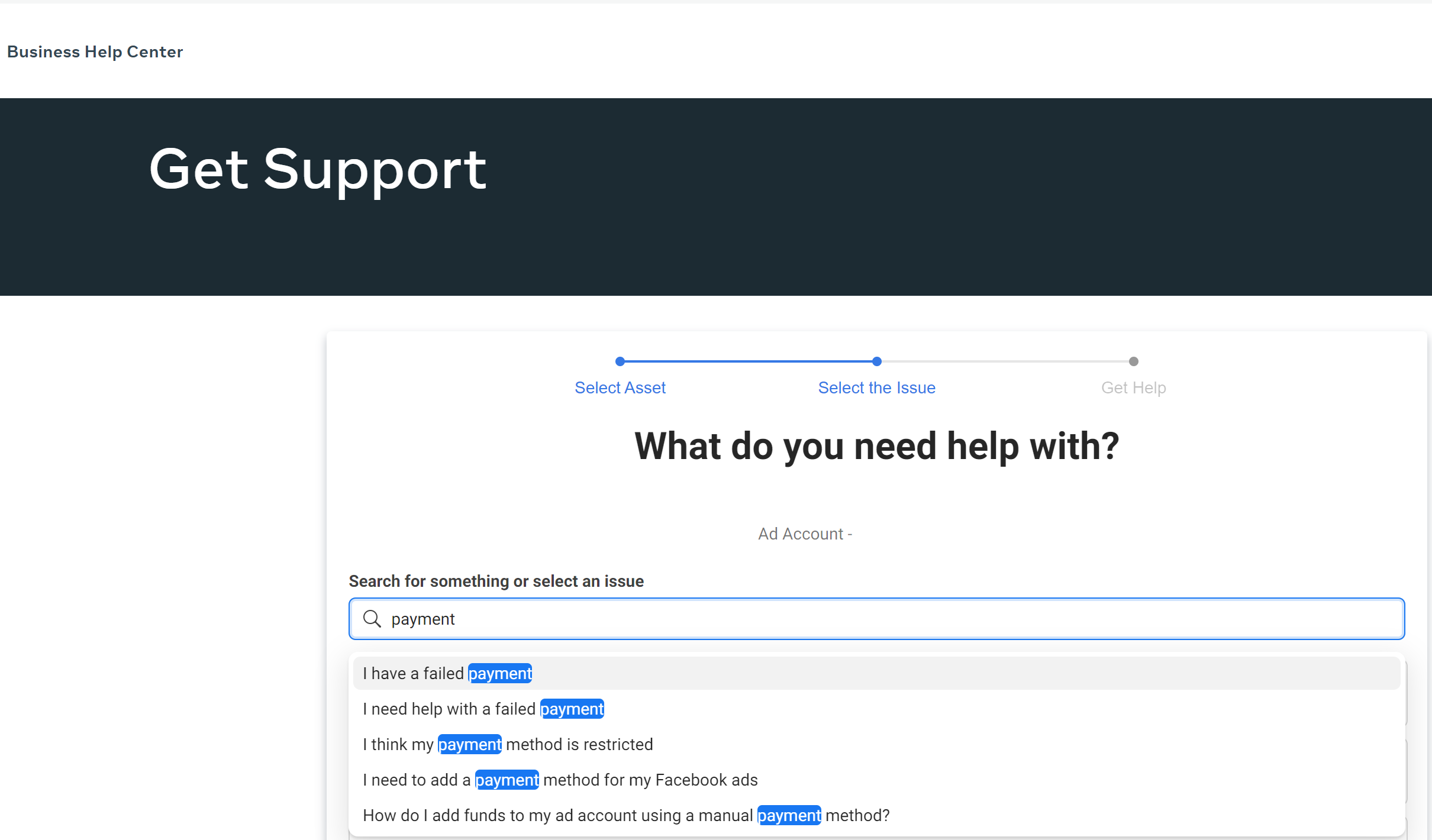 Once you provide sufficient details for the team to investigate the issue, they will lift the restriction on your ad account payment.
Are you constantly getting ad rejections or facing ad account restrictions on Facebook Ads? You wish it's a mistake, but after appealing, what the reviewer team did was just keep asking you to take a look at Facebook's e-learning Blueprint module - But it doesn't change your fate!

After months of intensive researches, I managed to narrow down the key actions that pulls the trigger for ad rejection and account restriction. I'll be sharing my research in my first E-Book - The Ultimate Guide In Mastering Ad Policy