Heads up on some new Facebook phishing emails that could cost you your entire Facebook Business Manager:
I received an email from Facebook regarding a DCMA complaint, followed the link and it took me here: https[:]//www[.]facebook[.]com/notes/BUSINESS-DEVELOPMENT/help-center/119031633338406/
Seems like it may be spam, but it also seems a bit authentic...
Has anyone gotten a message like this? Feels like a scam.
First of all, let's take a look at a collection of fake emails that claimed to be Facebook Customer Support below.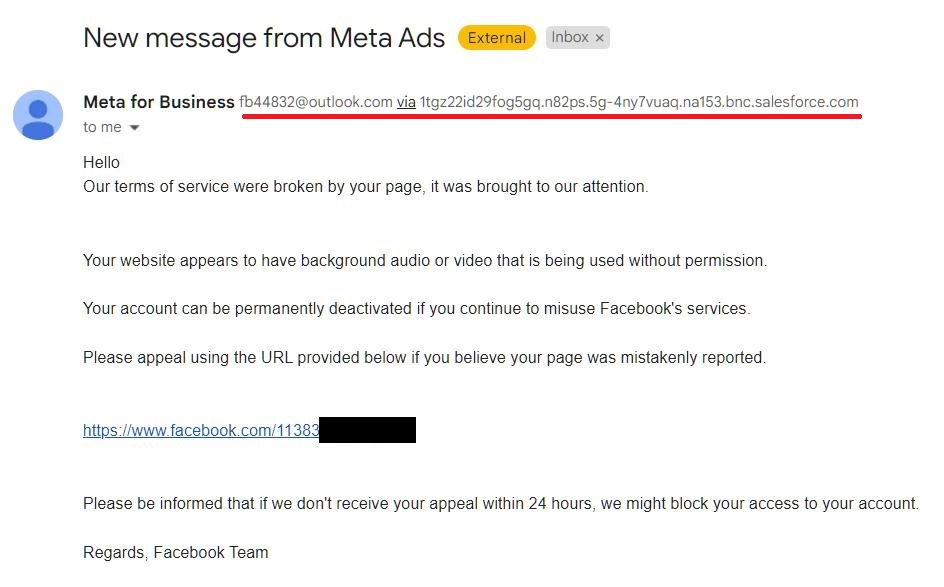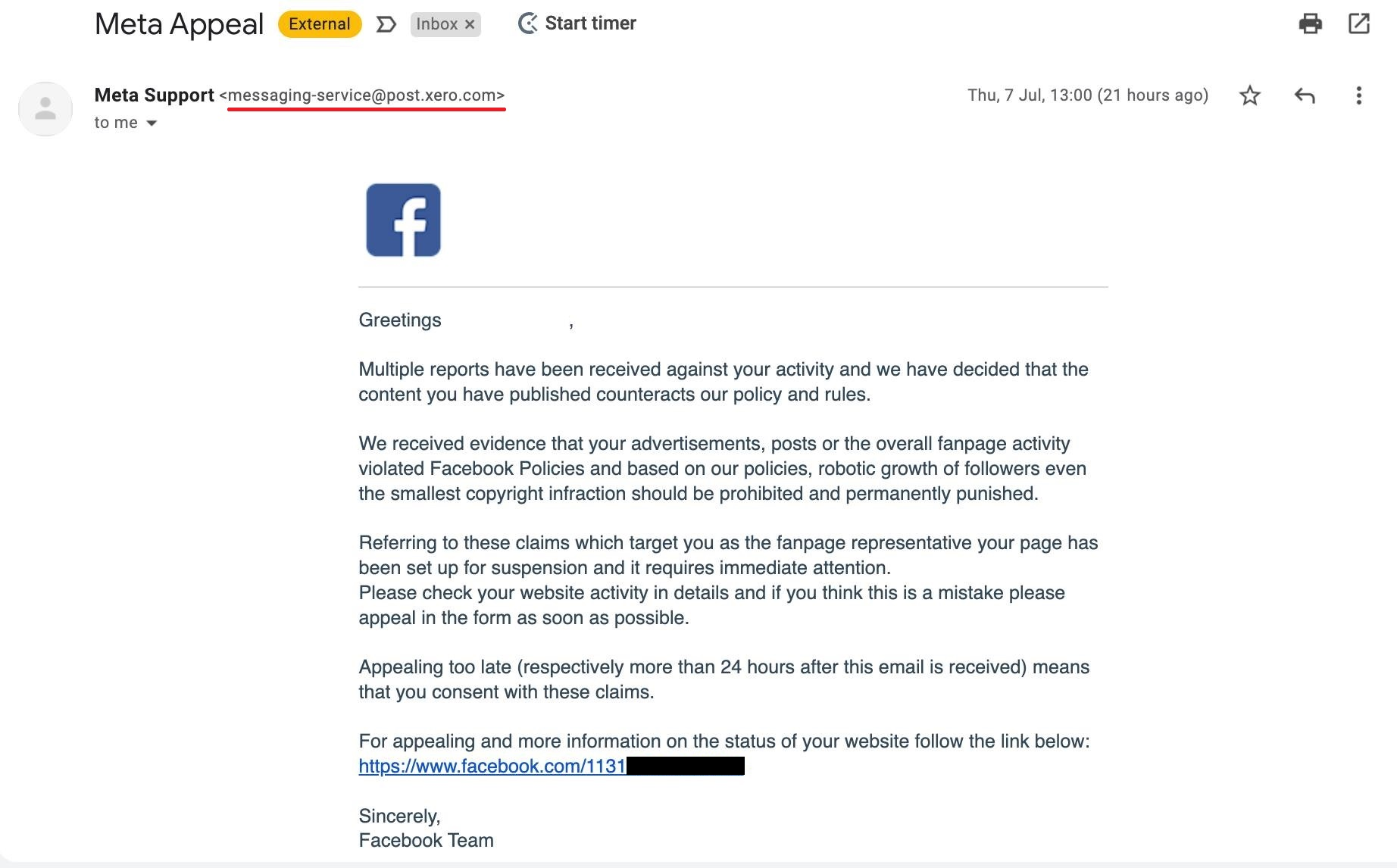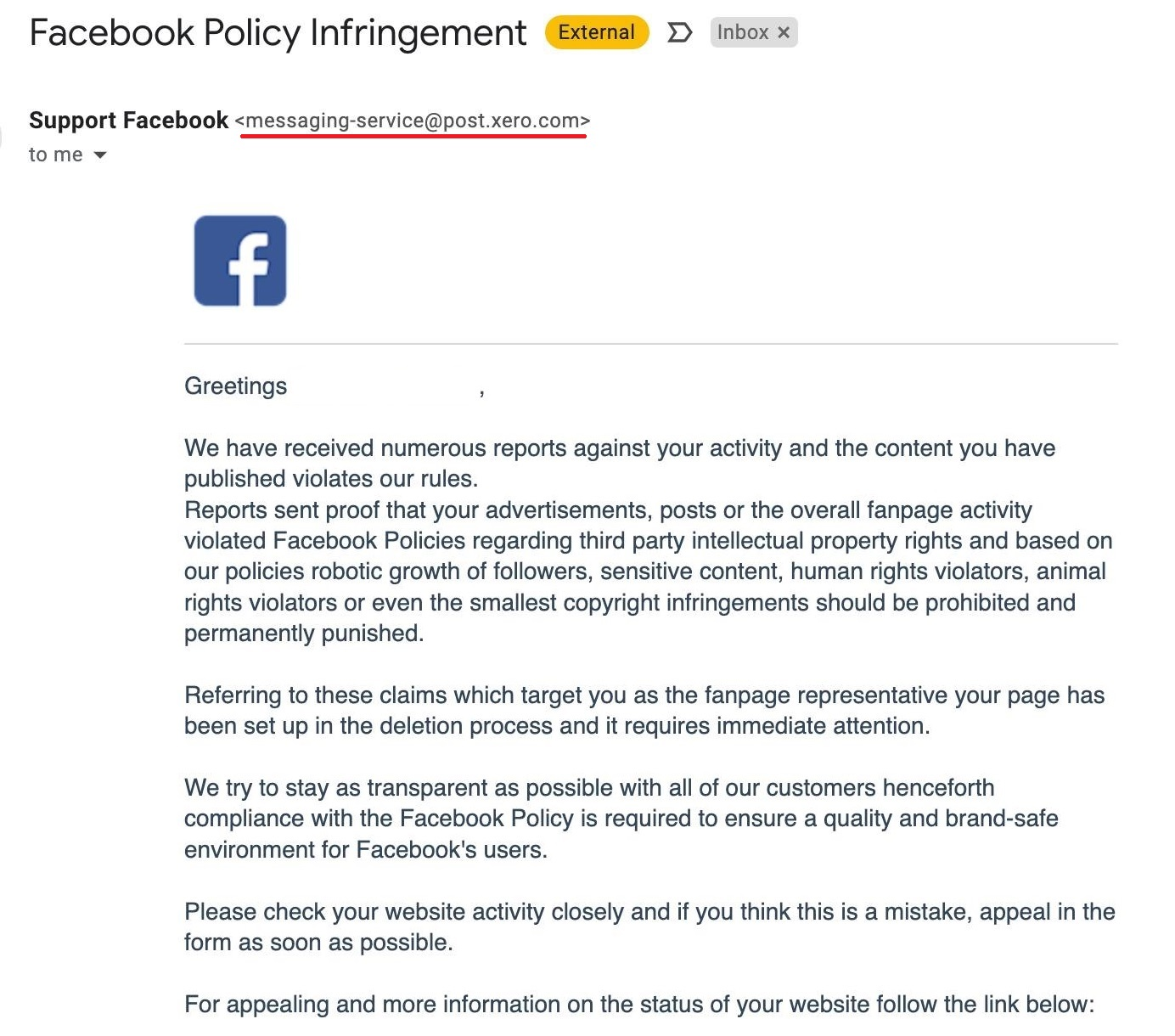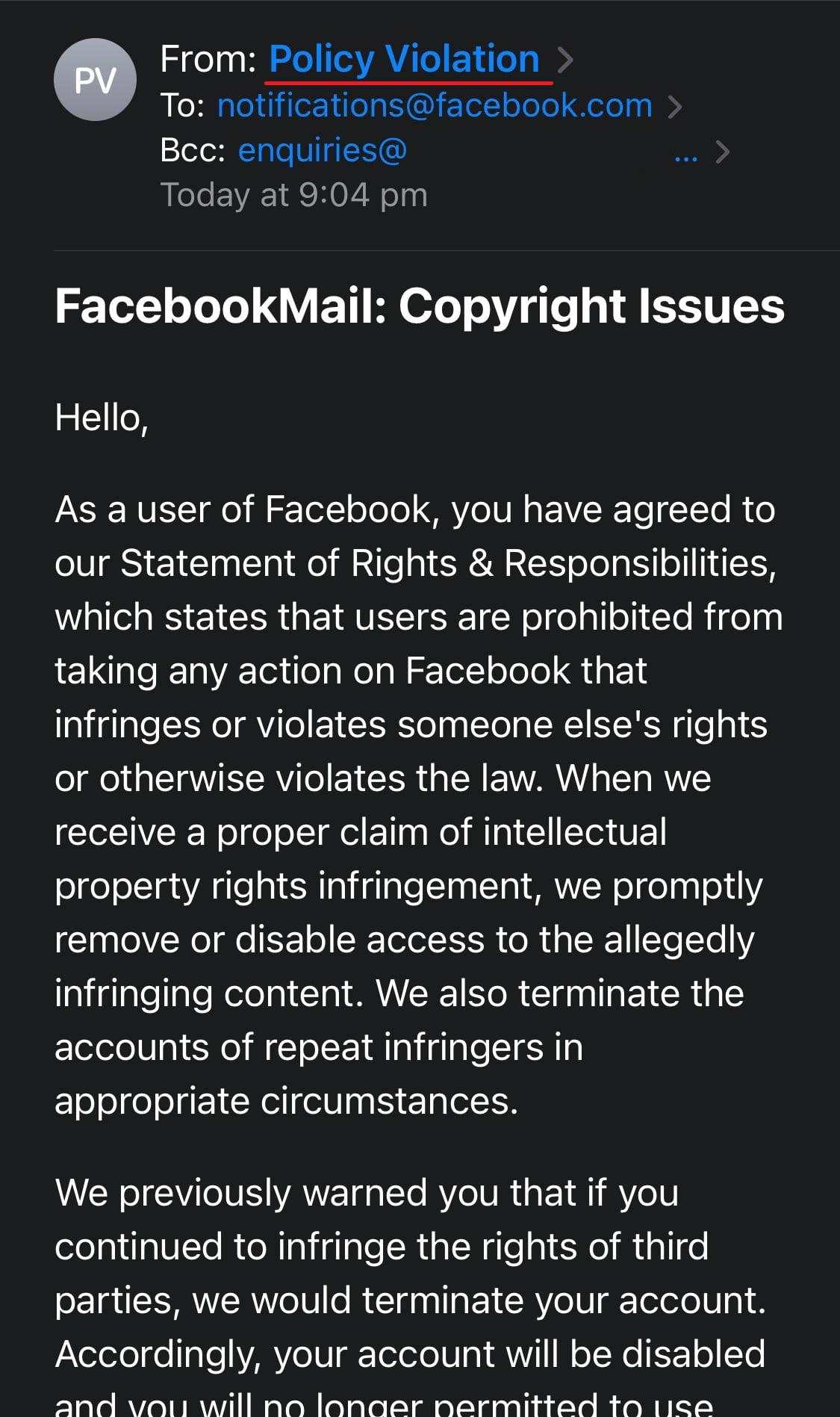 All of these fake Facebook support emails have 3 points in common:
NOT Sent From Facebook Official Email
If you are running a business, you will always notify your customer using your official email domain to show legitimacy. The same goes to Meta or Facebook, it will only send you an email from its official domain - @facebook.com. If you see any domain on the sender's email, e.g. outlook, salesforce, zohobooks, xero and etc, they are definitely not from Facebook.
Shocking Subject Line
An attractive sentence to increase CTR? They will use the exactly same tactic, however mimicking common policy violation message to capture your attention. (Well, who doesn't get panicked over Facebook Ad Bans nowadays?)
Weird URL Destination
The email will usually mention an appeal link with Facebook URL handle which looks legit. However as you hover over the link, it tends to direct you to another Facebook Page or Note, which then leads to a Phishing site - asking you to login with your user and password so they can steal your data.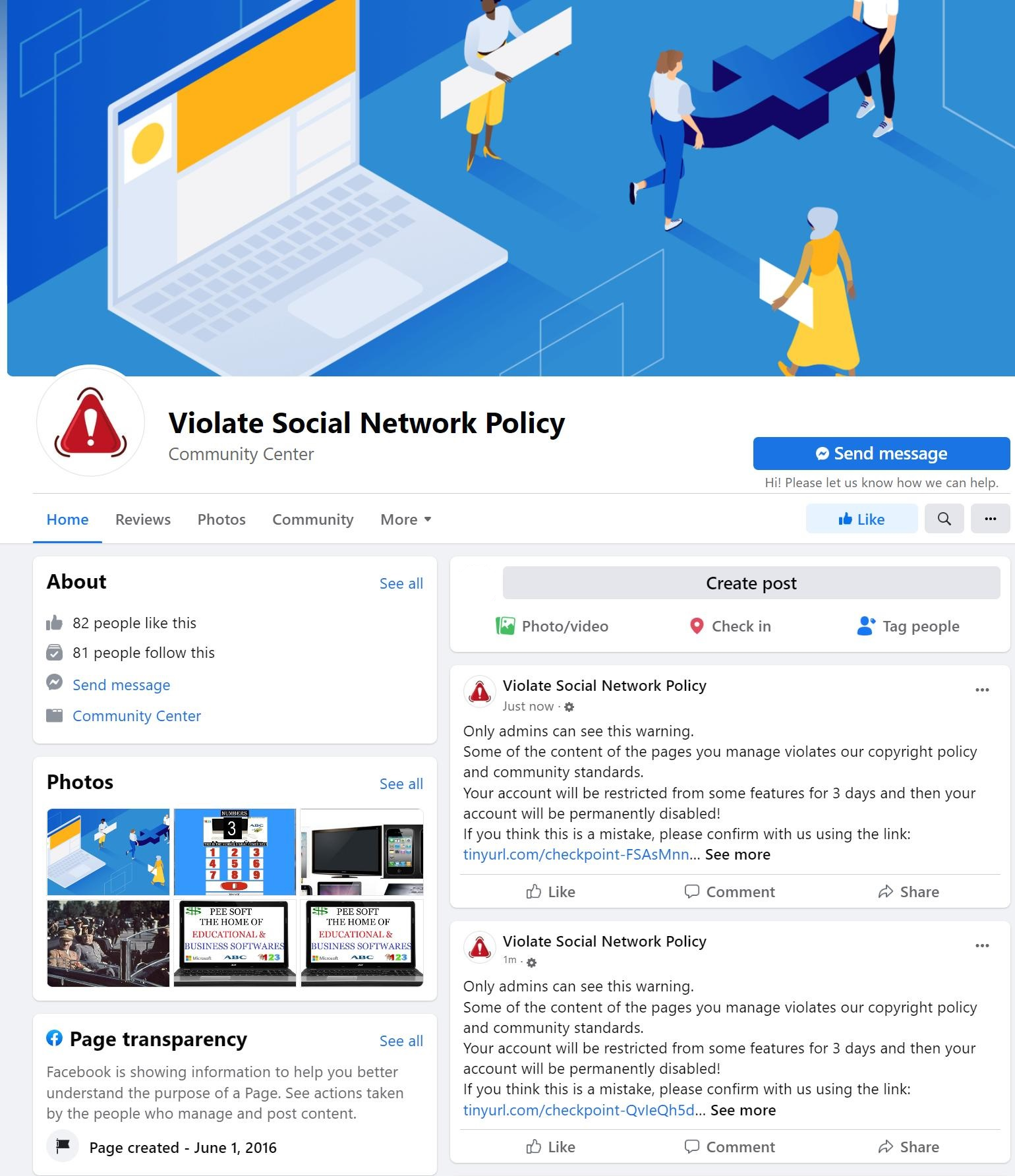 Don't get fooled by these tactics. Always check the sender's email and website URL before panicking or taking any actions. Facebook will never engage a third party to contact you over any Meta platforms issues.
It is highly recommended using only ONE laptop and ONE browser profile to access both your business email and Facebook account - which you can access your Business Manager directly without having to sign in again. In such way, you won't have to worry about exposing your credentials by mistake.
Are you constantly getting ad rejections or facing ad account restrictions on Facebook Ads? You wish it's a mistake, but after appealing, what the reviewer team did was just keep asking you to take a look at Facebook's e-learning Blueprint module - But it doesn't change your fate!

After months of intensive researches, I managed to narrow down the key actions that pulls the trigger for ad rejection and account restriction. I'll be sharing my research in my first E-Book - The Ultimate Guide In Mastering Ad Policy