Do these sound familiar to you?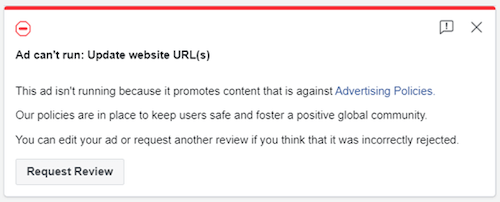 Your ad gets rejected as soon as your include URL to your website.
Your ads keep going into rejected status after having been running for awhile. You delete the disapproved ads, but this doesn't actually erase the rejection history by Facebook.
Facebook disabled your ad account with vague explanation and refused to explain further after appeal, even though you have made changes to comply with the guidance they provided before 😣
After a few appeal attempts over Account Quality, your Advertising Access is restricted.

Your business got banned permanently within weeks of ramping it up with no explanation as you started to scale your first big client's ads.
You try to have the "experts" helping you by opening internal tickets, but they're just looping you with email replies that do nothing to help 🤬
You've been told time and time again the decision is final and there is no way to appeal.

You have been counting on Facebook Ads as your primary source of traffic. All went good for many years, then Facebook started rejecting your ads, banning your ad accounts and restricting your business manager for no reason.
You wish they would tell you it's a mistake but they just keep doubling down by asking you to take a look at Facebook's e-learning Blueprint module...
It doesn't change your fate - your ad account is still banned!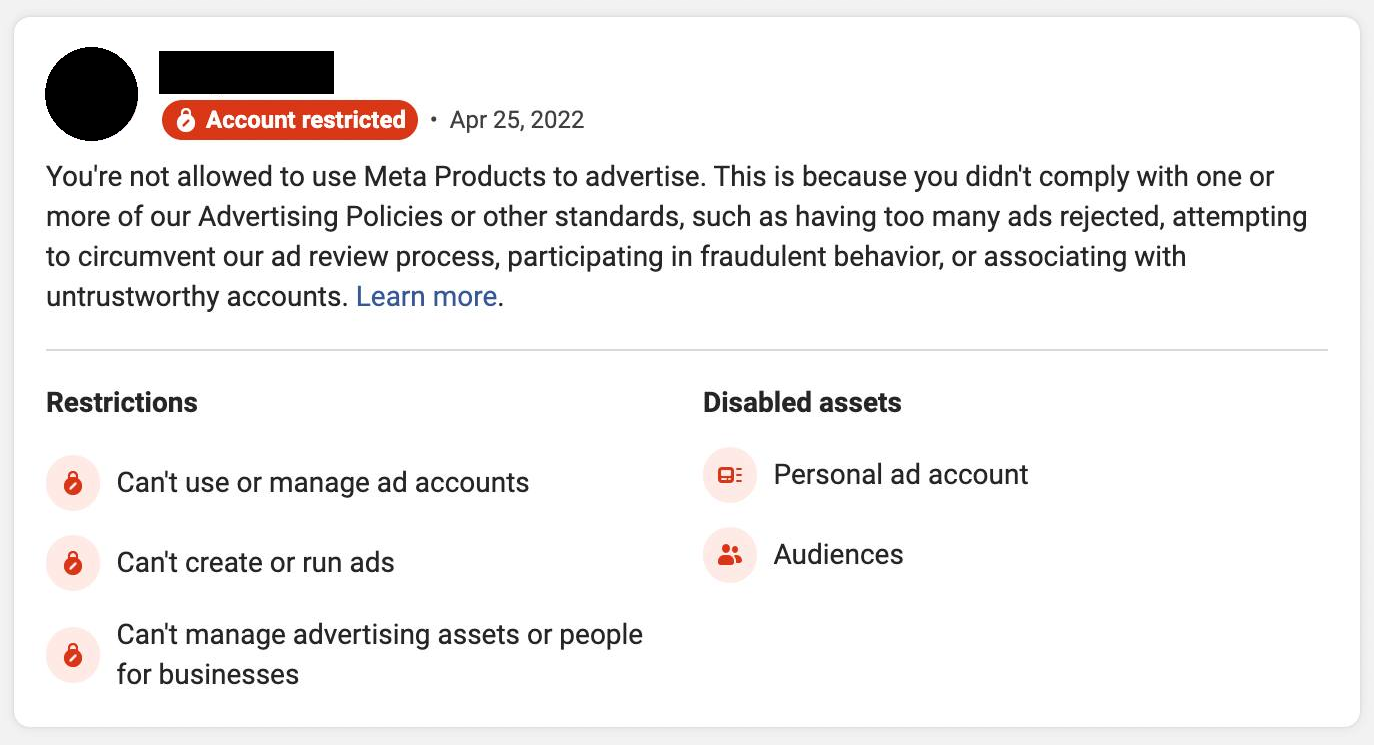 You then created a new Facebook account, created new Business Managers and Ad Accounts, hoping to start over again.
They banned yet another account and made you feel like a criminal, even if you never purposely went against their rules and policies.
Yet, you keep on seeing those fishy ads that clearly violate policy on your News Feed.
At this point, you literally don't know if you are able to keep working on your business or if you have to do something else.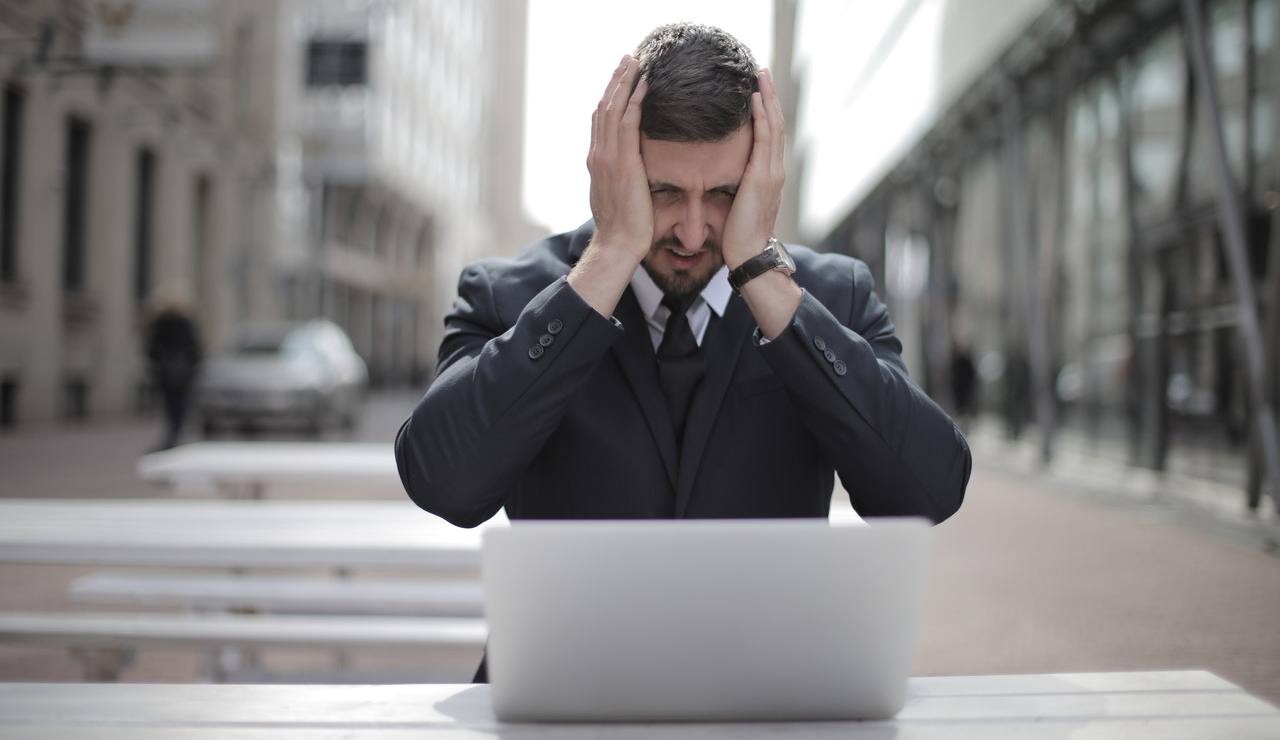 Facebook ads are dead. (Is it really?)
You've tried everything and it's no use!
You told yourself
Nice if I could get answers as to why my account was even shut down in the first place... No one will even tell me...
If only Facebook could be a little bit nicer...
If you have experienced the above, you're not alone.
I've been through the exact same journey as you did.
Over my 7 years of experience on Facebook Ads, ad rejections are nothing new to me as I need to constantly innovate to get better results. I have gotten multiple ad accounts and business managers banned without me knowing WHY.
Not only have I lost my own BMs, but also my family members' and my clients'. I asked my friends in the Digital Marketing field, and what they told me were always "Bad luck bro!" or "Sorry I can't help...".
I felt so helpless and afraid that I might be out of business. I scratched my head to a point that my hair started falling. Understanding the Facebook Ad Policy is way harder than finding out the perfect answer to my girlfriend's question: "Do you love me?"
Until one day, I started to realize, insanity is doing the same thing over and over and expecting different results. I started asking myself:
What if you could create compliant ads like a pro, submit for review confidently, and continue to scale your campaigns?
What if you knew exactly the action that pulls the trigger for ad rejection and account restriction? You could save hours searching for answers from Google, FB groups, Reddit, Quora and etc.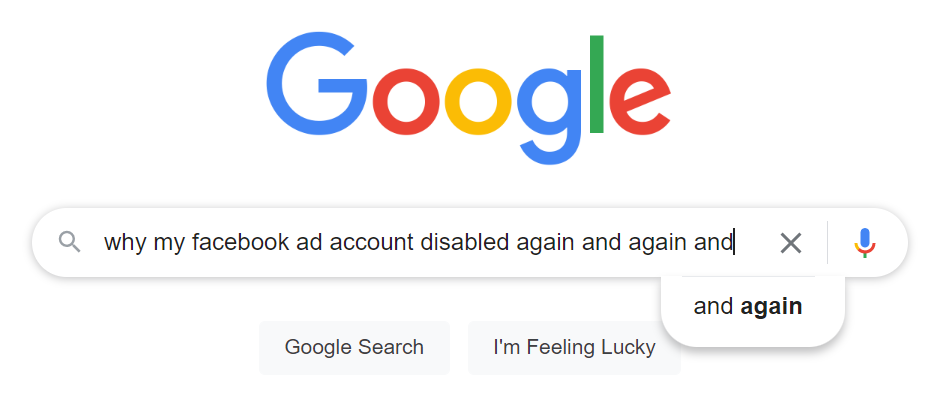 You'd know how to troubleshoot your own ad and spot the mistake even before an ad rejection or account restriction happens!
You'd be confident that your profitable ad doesn't violate any of the Facebook's policies, and scale exactly like how you want it across all Facebook placements.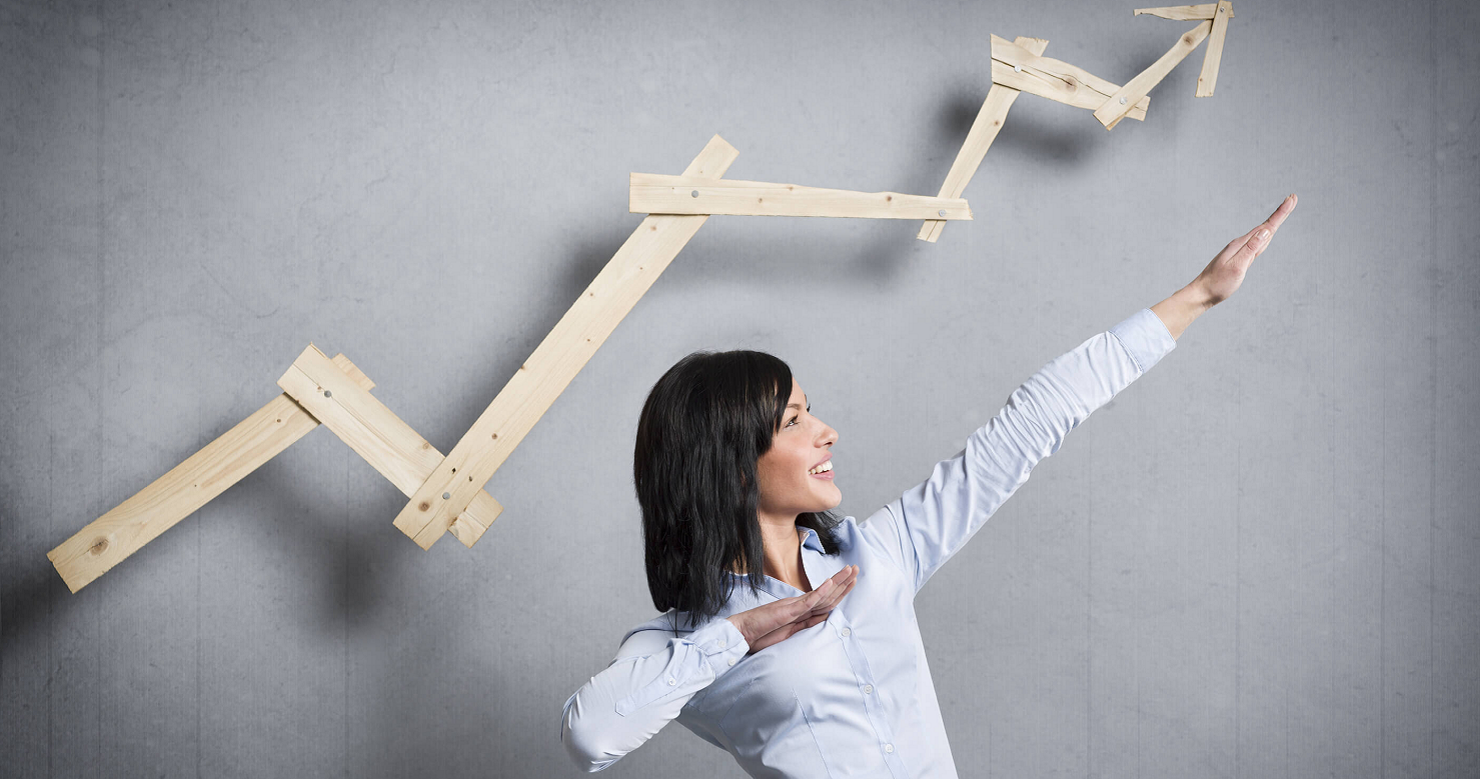 Understand What Triggers Ad Policy Violation In The Eyes Of Facebook
The problem with Facebook Ad Policy is that you're completely unaware of what and why Facebook bans you for in the first place.
You can always trial and error with different ad copies until you get approved, but it doesn't solve the problem at all. It is just a matter of time when the wild "Facebook professor" appears and tells you...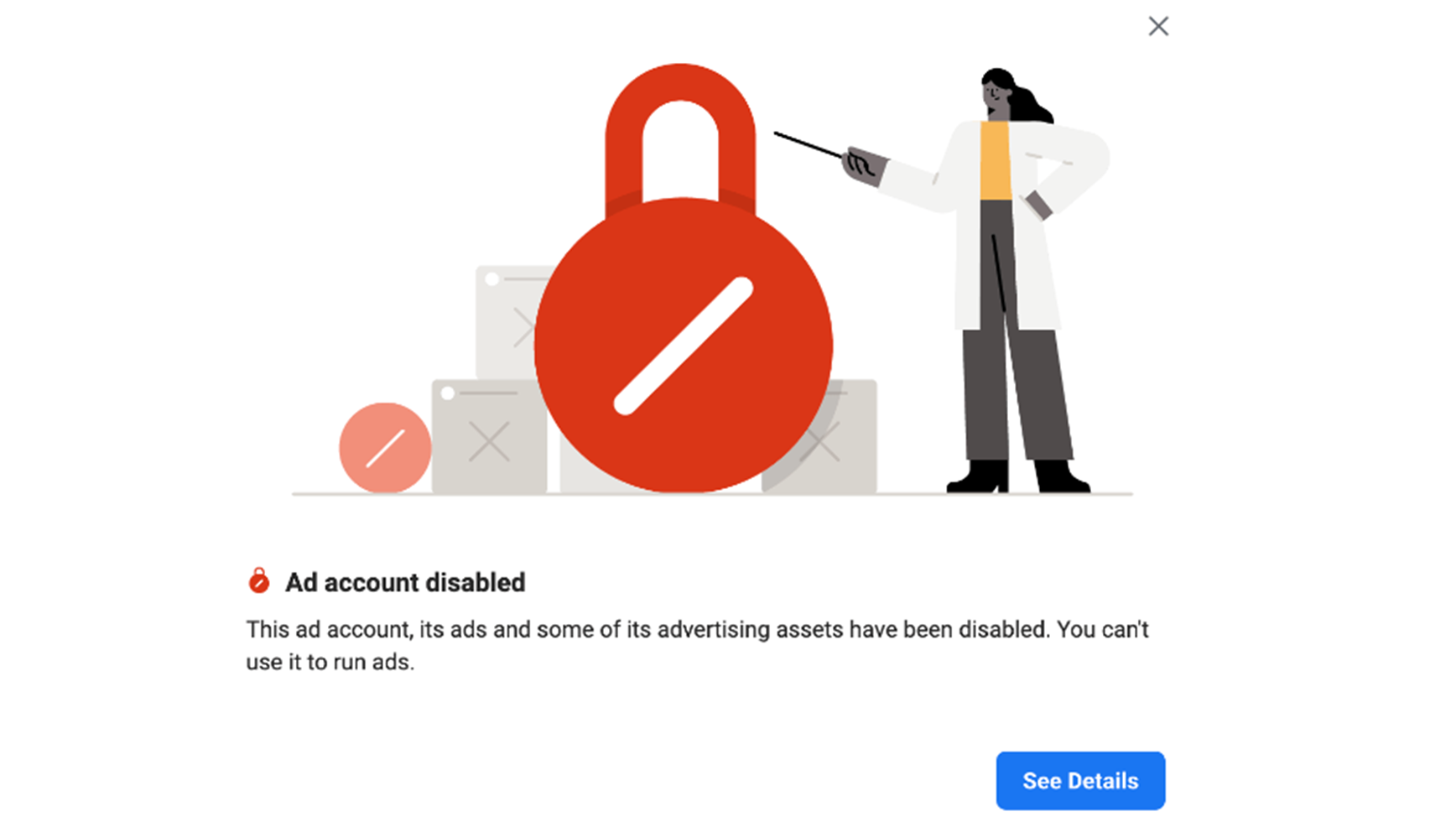 Craft Compliant Ads Like A Pro Using The FATSS Framework
Remember, copywriters are no Performance Marketers nor Facebook Ad Reviewers. Copywriters may produce aggressive sales copies that are designed to maximize conversions for your business, but may not be compliant in the eyes of Facebook.
The E-Book not only focuses on overcoming Facebook Ad Policy, but also equips you with a competitive edge by mastering copywriting tactics into crafting compliant ads.

The Ultimate Guide In Mastering Ad Policy
Nail Facebook Ad Policies and start creating compliant ads that work!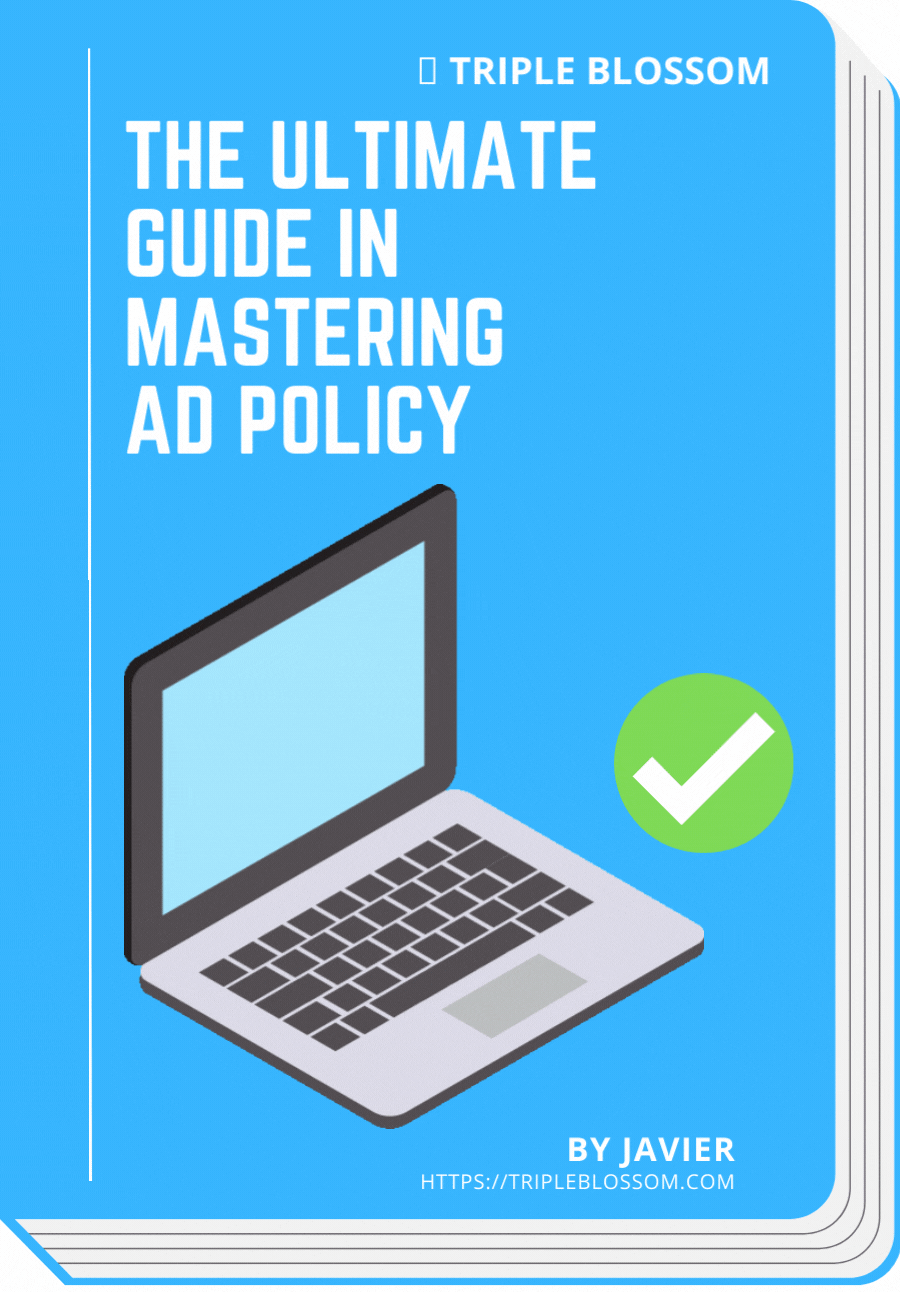 What's In The E-Book?
Instead of repeating Facebook's interpretation, this book summarizes the key ideas behind ad policies, as well as the practical do & don't so that you don't fall into the same mistake again. Coupled with the FATSS framework, you'll walk away with the valuable tips and tactics to craft a compliant yet aggressive ad!
Here are what you will learn:
Understanding What Facebook Expects From You As Advertiser
Tactic 1: What Triggers Ad Rejection, And How To Overcome It
Tactic 2: What Triggers Account Restriction, And How To Overcome It
Tactic 3: How To Craft Compliant Ads Like A Pro
BONUS 1: FREE FATSS Framework For Troubleshooting
BONUS 2: FREE Compliant Ad Copywriting Exercise